Alex Davies, Bally Brogues, Bewelian, Bally Brogues, Blackthorn Buskers, Blind River Scare, Brimstone, Broad Mill Stream, Captain Crabb, Chez Dunford and Viv Sherman, Clint Mann, Cobblers Children, Crazy Goat, Danny Hammond, Dampiers Round, Debra Hannis and Friends, Delinquent Roots, Discovery, Dogpoo Faeries, Filkin's Drift, Finnegans Wok, Gruig, Gwilym Davies, Jim Rowley, Karen Swan and Jack Goodall, Keith Hyett, Hyett and Hill, Invisible Tom, Life O Reilly, Lila J, Lonesome Pines, Luke Philbrick and the Solid Gone Skiffle Band, Mark Harmer, Mark Harmer & Ali Clifton Barnard, Mark I, Mice in a Matchbox, Mike Parker, Ragtime Jug Orchestra, ReBil, Reuben Lovett, Reivers Gallows, Rivers & Roads, Sid Harvey, Sid Harvey and Mansfield Smith, Shepherds Crook, Shadow Empire, Slainte, Suthering, Swing Rioters, That Shallot, The Elgar School of Music Folk Ensemble, The Twiddlers, The Vogwells, Will Craswell , Veronica Lowe
Friday | 18th February
15:00 Danny Hammond – Clementine Cafe
16:00 Invisible Tom – Clementine Cafe
17:00 Keith Hyett – Clementine Cafe
18:00 Dogpoo Faeries – The Fountain Inn
19:00 Will Craswell – Angie's Bar
19:00 Bally Brogues – The Cavern
19:00 Hyett & Hill – The Fountain Inn
20:00 Alex Davies – Angies's Bar
20:00 Finnegan's Wok – The Fountain Inn
20:00 Sid Harvey and Mansfield Smith – The Cavern
20:00 Shadow Empire – The Imperial Inn
20:00 Reuben Lovett – The Tall Ship Inn
20:00 Discovery – The Turk's Head
21:00 ReBil – Cafe Rene
21:00 Life O'Reilly – The Fountain Inn
21:00 Lila J – The New Inn
21:00 Delinquent Roots – The Tall Ship Inn
21:00 The Twiddlers – The Turk's Head
22:00 Gruig – The Fountain Inn
22:00 Reivers Gallows – The New Inn
21:00 Swing Rioters – Tiger's Eye at The Old Bell
22:00 Bewelian – Cafe Rene
Saturday | 19th February
12:00 Gwilym Davies – The Cavern
13:00 Veronica Lowe – The Cavern
13:00 Danny Hammond – St Nicholas' Church
14:00 Brimstone – The Cavern
14:00 Debra Hannis and Friends – St Nicholas' Church
14:00 Swing Rioters Unplugged – The Turk's Head
15:00 Captain Crabb – The Cavern
15:00 Dampiers Round – The Turk's Head
15:00 Shepherds Crook – St Nicholas' Church
16:00 Mike Parker – The New Inn
16:00 Mark Harmer and Ali Clifton-Barnard – St Nicholas' Church
16:00 Karen Swan and Jack Goodall – Clementine Cafe
16:00 English Folk Music Session – The Tall Ship Inn
17:00 Blackthorn Buskers – The Fountain Inn
17:00 Cobblers Children – St Nicholas' Church
17:00 Blind River Scare – Clementine Cafe
17:00 Ragtime Jug Orchestra – The New Inn
18:00 Clint Mann – The Cavern
18:00 Discovery – The Fountain Inn
18:00 Rivers and Roads – The Imperial Inn
18:00 The Elgar School of Music Folk Ensemble – St Nicholas' Church
19:00 Jim Rowley – The Cavern
19:00 ReBil – The Fountain Inn
20:00 Blind River Scare – Angie's Bar
20:00 Brimstone – The Fountain Inn
20:00 Lonesome Pines – Cafe Rene
20:00 Mike Parker – The Tall Ship Inn
21:00 Slainte – The Fountain Inn
21:00 Reuben Lovett – The Tiger's Eye at The Old Bell
21:00 Luke Philbrick and The Solid Gone Skiffle Invasion – The Tall Ship Inn
21:00 Mice in a Matchbox – Cafe Rene
22:00 Mark I – The Tiger's Eye at The Old Bell
22:00 Crazy Goat – Cafe Rene
Sunday | 20th February
13:00 Danny Hammond – The Fountain Inn
14:00 Chez Dunford and Viv Sherman – The Fountain Inn
15:00 Mark Harmer – The Fountain Inn
16:00 Suthering – The Fountain Inn
17:00 Filkins Drift – The Fountain Inn
17:00 That Shallot – Cafe Rene
18:00 Swing Rioters – Cafe Rene
18:00 Sid Harvey – Angie's Bar
19:00 The Vogwells – Cafe Rene
20:00 Broad Mill Stream – Cafe Rene
21:00 Jam Session – Cafe Rene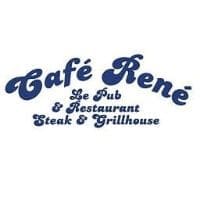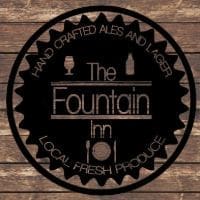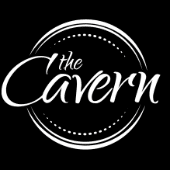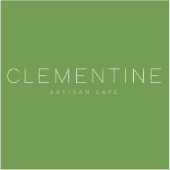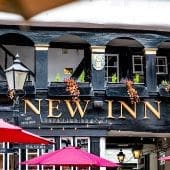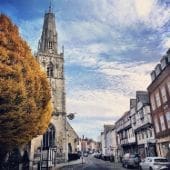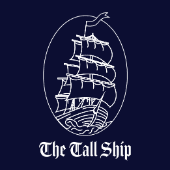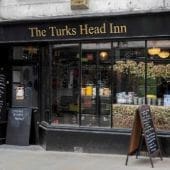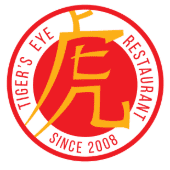 Workshops, Perfomances and Happenings Venues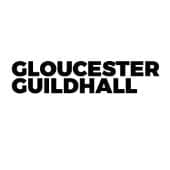 Saturday 19th
11:00 Broom Dance Workshop with Molly of Crazy Goat
£3.00 per person (+booking fee)
Come along and join me for a broom dance on Saturday 19th 11am in the Fisher Room at Gloucester Guildhall on Eastgate. This workshop will teach you an exciting new skill within an hour. It is great fun and simple to do. Open to everyone and please bring your own broom.
13:00 Folk Club Singaround
Come and join in a Folk Club Singaround in the Fisher Room at Gloucester Guildhall on Eastgate Street. A song session where we takes turns to sing, sharing our music with others. If you just want to listen and not perform then we always welcome an audience.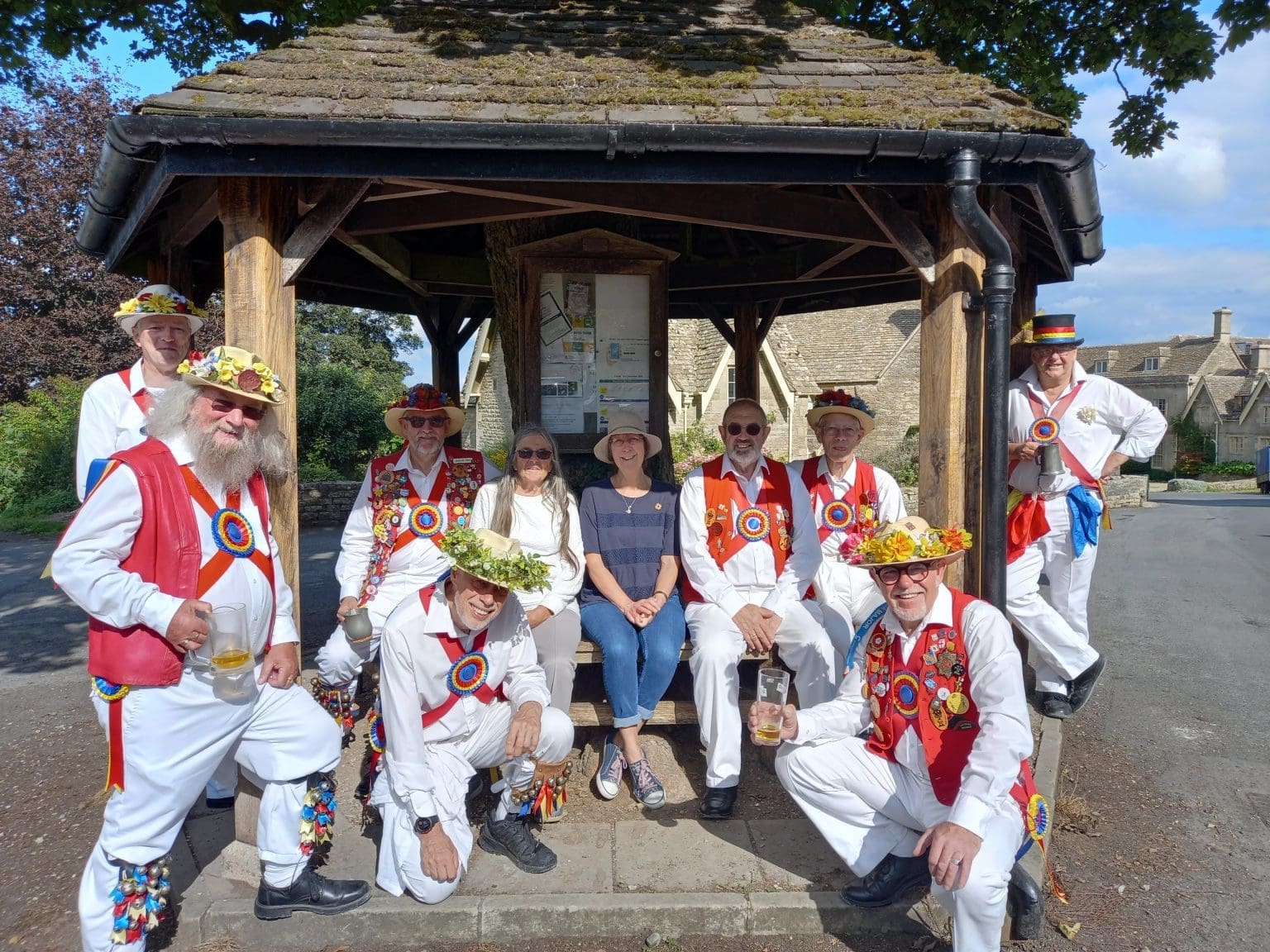 St Mary's Congregational Church
Saturday 19th
The Gloucestershire Morris Men
Location St Mary's Congregational Church.
St Mary's Lane (Next to the Pelican Inn).
Hourly sessions
Hourly sessions comprising of:
10.00am – 11.00am
11.00am – 12.00
12.00 till 1.00pm
Note: Sessions can be longer depending on uptake.
Presentation of history
Introduction to basic stepping
Learn a basic dance
Sign up (we hope)
Contact
Mike Thomas Squire
07948529394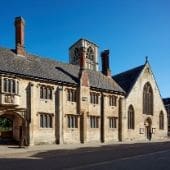 Saturday 19th
CLOSED DUE TO UNFORESEEN CIRCUMSTANCES FOLK TRAIL 2022
10:00-15:00 Life on a Narrowboat Activities
Visit the National Waterways Museum Gloucester on Saturday 19th February between 10am and 3pm for some free activities celebrating the history of life of the waterways. Make a decorative ribbon plate or cut out and colour your own canal scene with the Canal & River Trust Explorers team.
These special activities run alongside the Gloucester Folk Trail 2022 which is happening across Gloucester this weekend, 18th–20th February 2022. Check out the Folk Trail website for the full line up. www.gloucesterbid.uk/gloucester-folk-trail
The Museum is partially open after a period of building work. The ground floor gallery is open, along with the cafe and shop. The first floor is currently closed. Due to the limited offer at the moment the museum is currently free-of-charge. The opening hours are 10am-3pm, Tuesday-Saturday.
Morris Sides
Performing Saturday 19th
11am-3pm at various spots in the city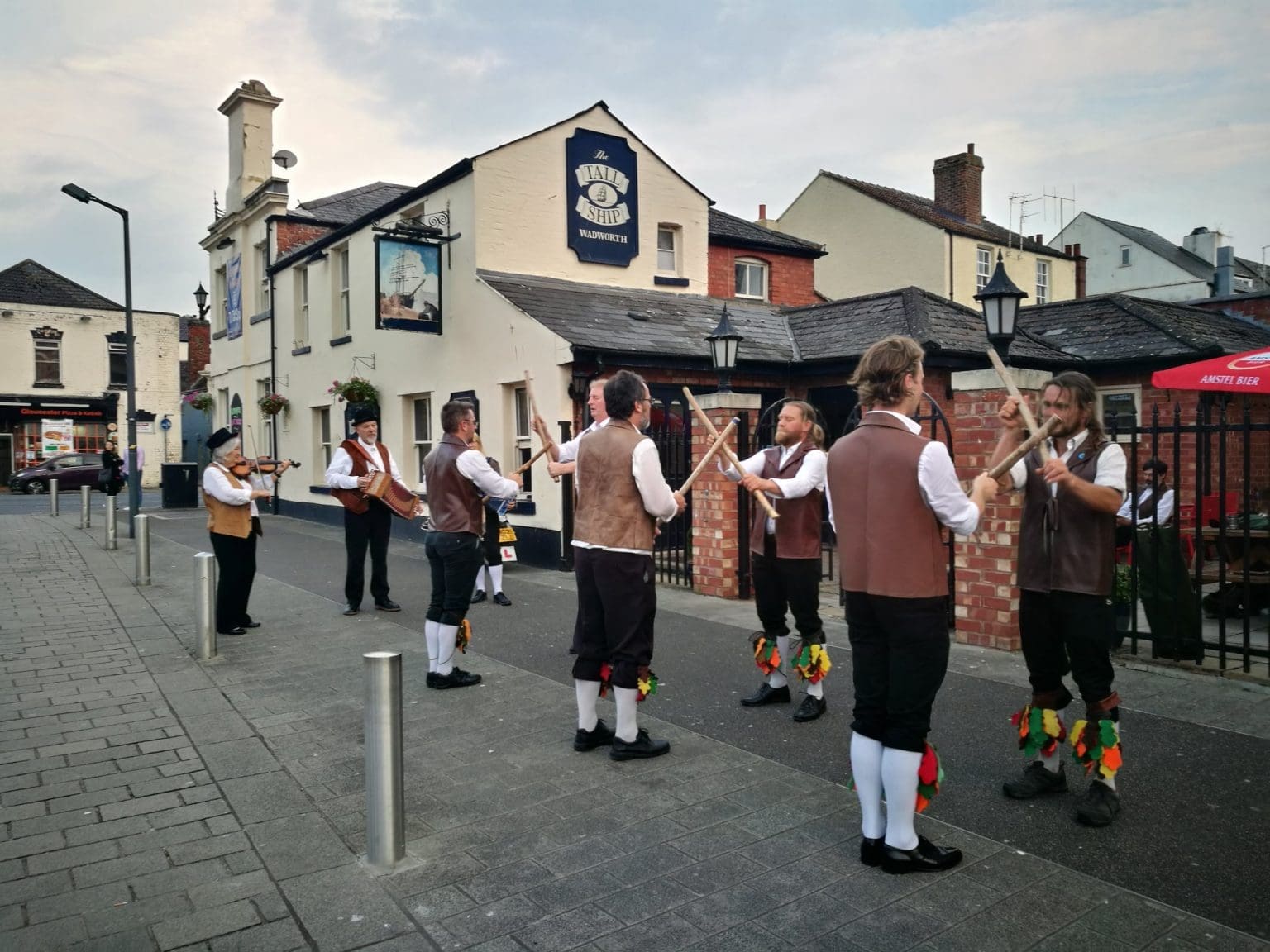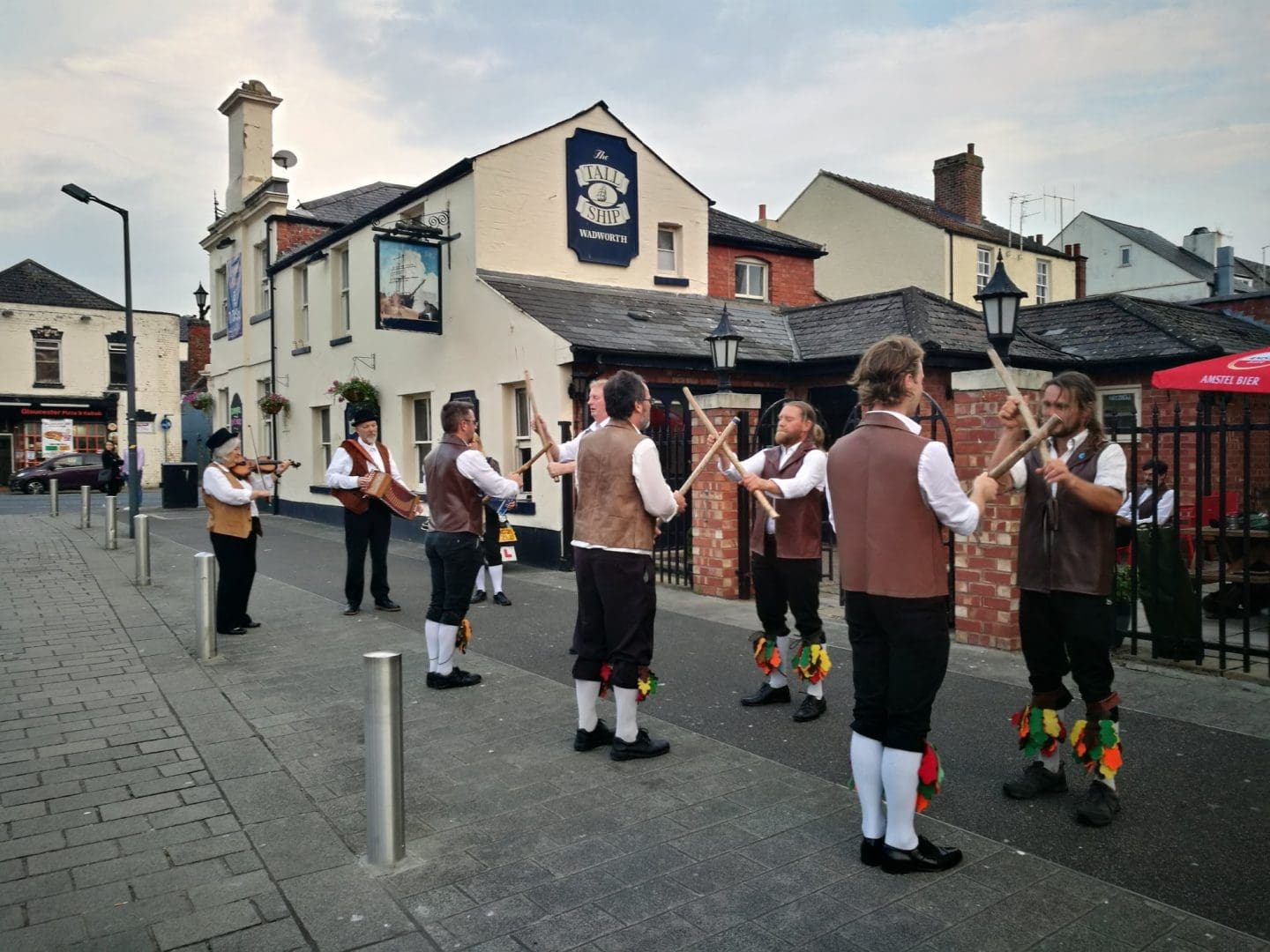 Lassington Oak Morris were formed in 1977 by a group of dancers from the Gloucester & Stroud area. They were renowned not only for their dancing, but as fine musicians and singers. In many ways this start was reminiscent of the village and family traditions of early Morris Sides.
The side owes its name to an old oak tree to be found near the centre of Lassington Wood at Highnam, Gloucestershire. Unfortunately the old oak has been lying on its side for many a year. When standing it was considered one of the great trees of England.
We dance in the Cotswold Tradition, performing dances from a variety of villages including Bampton, Bledington, Adderbury and Fieldtown. Morris Dancing should be an energetic & dynamic. We are keen to show anyone who is watching that what we do is not only a living part of the traditional heritage of the country, but also, a good fun tradition to be involved in.
Lassington Oak Morris are members of the Morris Ring, an organisation which works to promote, preserve, and maintain the tradition of Morris Dancing.
We dance out on Wednesday nights in the summer and practise in the winter at Highnam Community Centre every Wednesday from 8pm
Give Martyn a call on 07766490735 if you would like some encouragement to have a go
We are available to perform at select gatherings at extortionate rates by negotiation.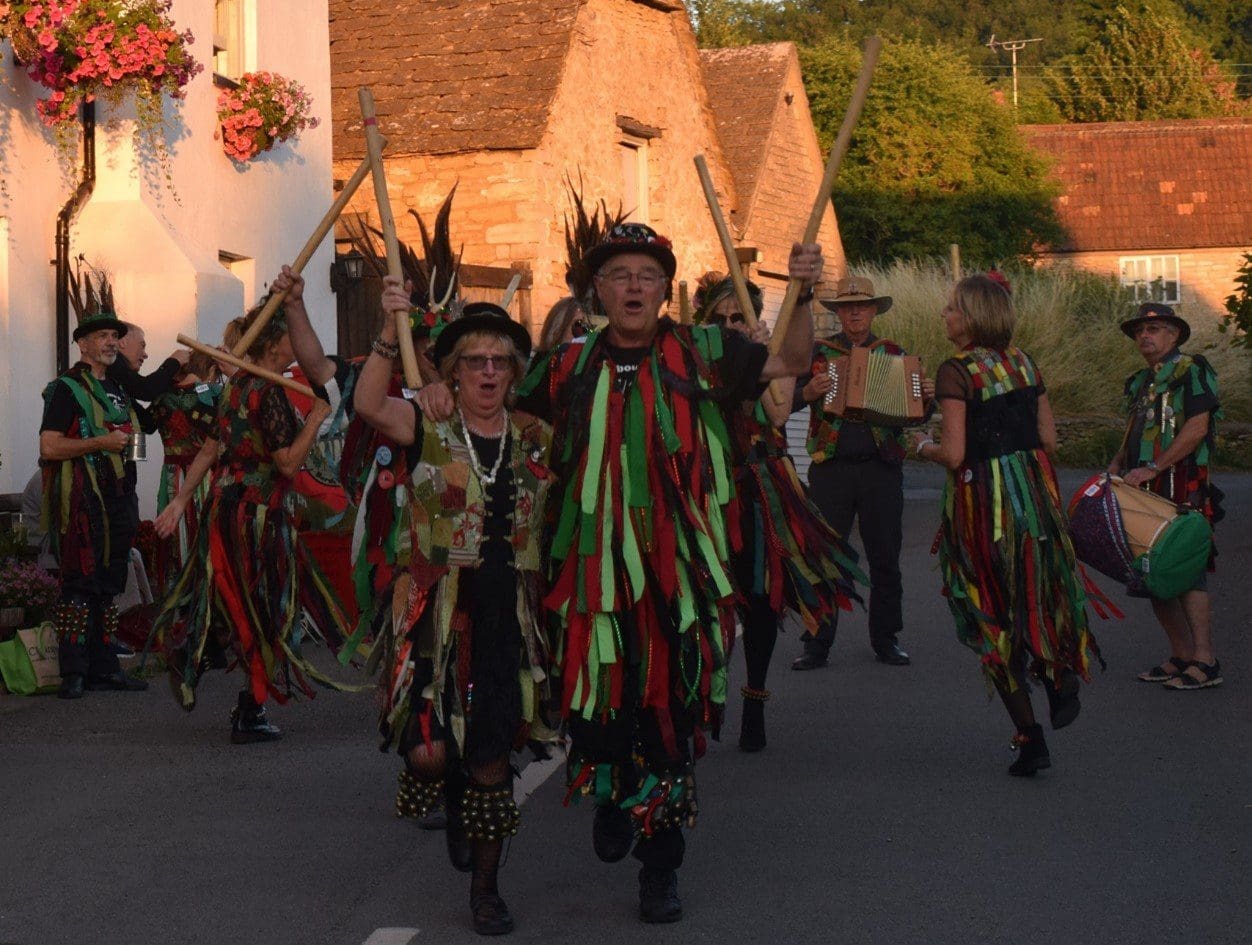 Winterbourn Down Border Morris is a dance side for men and women based just north-east of Bristol, UK. We practise in All Saints Church Hall, Winterbourne Down on Monday nights starting at 8.15. Summer evenings see us out and about, dancing at local pubs. Every Boxing Day the Mummers and Morris dancers perform around the village and collect money in aid of charity.
Winterbourn Down Border Morris dancers use music which is suited to their step-hop style, namely traditional hornpipes, jigs and polkas, although there are times when these are adapted to match a particular dance. The dances themselves are put together using 3 or 4 different 'verses' separated by a common 'chorus'. All of the dancers are involved in their creation and refinement. In most dances the dancers carry long sticks which are used in the 'choruses' to emphasise the rhythm of the music by being clashed against one another or by hitting the ground. Bells are worn on legs, arms and clothing to help define the rhythm and pace of the proceedings, and they give off a cheery jingling sound. Contact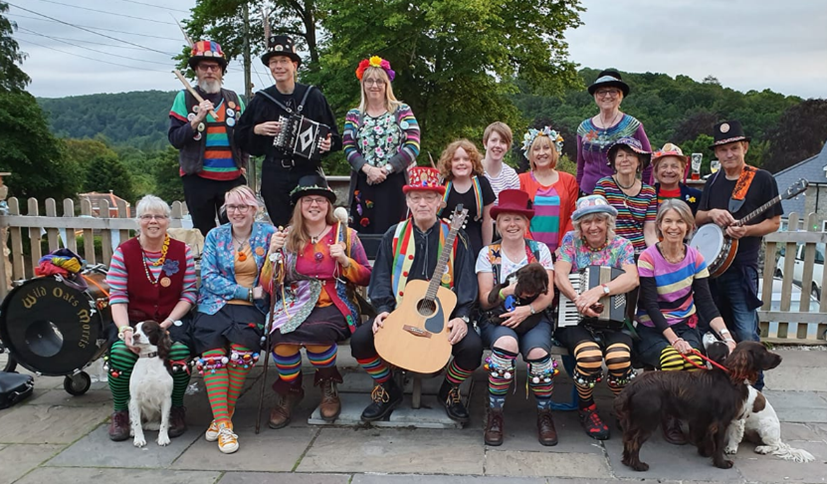 Wild Oats
Wild Oats Forest Border Morris was conceived on May Day 2003 and, after a due period of gestation, popped into the world around wassailing time (January) of 2004. Since then we have been going from strength to strength gaining more members along the way. We have been finding our feet (!) over the last few years, dancing out at various venues, both for public and private functions.
We are a mixed side, dancing what we have chosen to call "Forest Border Morris". The dances are based on the border tradition, but have a Forest twist, and they are constantly evolving.
Today the emphasis with this very different, yet traditionally rooted, dance team is on having a lot of fun in a supportive atmosphere. Noisy, colourful and irrepressible are our watchwords.
If you want to dance or play music with us. come along and meet us on a
Monday night 7.30pm – 9.30pm at:
Drybrook Rugby Club
Drybrook
GL17 9EU
Styx of Stroud is a mixed Border Morris side, launched in 2012 to perform traditional and contemporary dances in the Border style – so like the best cider, that's from the borders of Herefordshire, Shropshire, Worcestershire and (just a little bit) Gloucestershire. We wear tattercoats, black with flashes of red and green to reflect the felt-making heritage of our home town of Stroud in Gloucestershire. Where we still make the yellow stuff for all the tennis balls at Wimbledon and the green for snooker tables (fun facts). We paint our faces with masks as a disguise, just like the old boys did back in the day with soot and fat. We don't have to use soot and fat, although some of us do like a bit of lard. And our kit is a mix of tatters and lace, corsets, boots, a bit of steampunk, bells and black hats with feathers and flowers, with our hand-whittled sticks made of hazel.
During the summer months we regularly dance out in public, but from September through to the end of April we practise every week, on a Thursday, or on Wednesday if we get bumped out of our practice space by the Brownies, at various venues where they don't mind shouting and big sticks.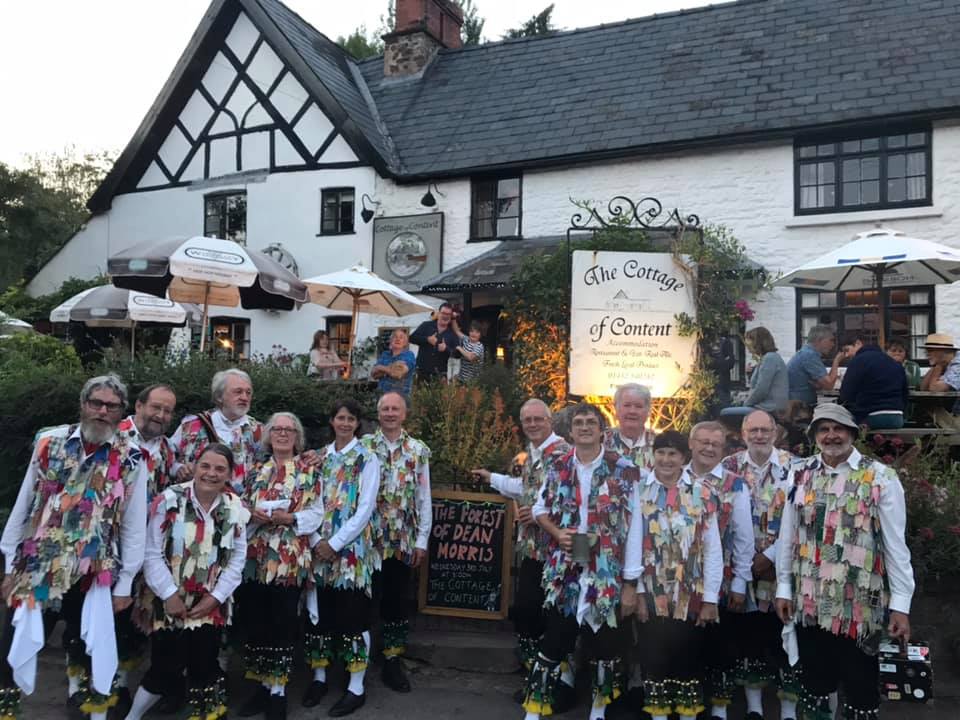 The Forest of Dean Morris Men was originally formed, as a men only side, in 1968. They dance out on summer Wednesday evenings at pubs in the Forest of Dean and Wye Valley areas. The FODM dance mostly traditional Cotswold dances, and some unique dances from the Forest. On the second weekend in June the Forest side hosts other Morris sides from across the country.  This family friendly event has been held for over 40 years. A number of coaches take the colourful and varied sides to dance, and drink, at several pubs throughout the Forest of Dean and Wye Valley. They have performed at many different locations in England and Wales, also in Germany and France.
In September 2017 the side took a forward looking decision to welcome women dancers and become a mixed side, re-naming as Forest of Dean Morris.  They welcomed 2018, their 50th anniversary year, re-invigorated with the influx of over 10 new dancers and musicians.
Usually Morris sides wear white shirts crossed with coloured baldricks (sashes) and white trousers or black breeches.  In the Forest of Dean, however, the dancers have traditionally worn "rag jackets".  The current Forest of Dean Morris' costume is based on the Ruardean kit of the 1880's. One theory for the wearing of Rag Jackets is that it represents the leaves of the Forest.
In August 2021, after an 18 month lay-off, due to Covid pandemic restrictions, Forest of Dean Morris resumed their Wednesday evening dance-outs. With the winter practice season now in full swing old dances are being re-learnt and new ones developed. Practice takes place on Wednesday evenings from 7.30pm to 9.30pm at Soudley Village Hall. If you are interested in joining look at our Facebook page for latest information or email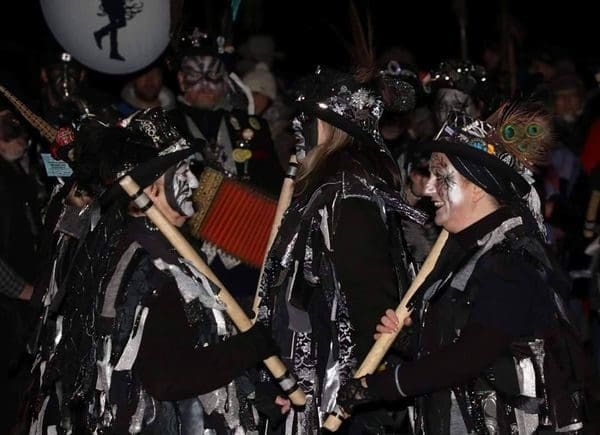 ÆLFGYTHE are a Women's Border Morris side based in Alvechurch.
Our name is taken from that of which Alvechurch derived.
We dance in black and silver rag jackets with decorated top hats.
The first official performance was on Wednesday 3rd December 2008 where we danced at The Weighbridge in Alvechurch.
Consisting of around 10 female dancers and 5 female and male musicians, we continue to make an impact on the folk scene by attending folk and dance festivals whilst bringing a new twist to Border Morris!
England's Glory were formed in 1972, first dancing out in 1973 and are therefore one of the longest established ladies morris sides in the world.
Highlights of our 45+ years of continuous dancing have included being the very first ladies side ever to appear at Sidmouth International Folk Festival, and also the first ladies side to be officially invited to perform in the arena (1978). We were also the first ladies morris side to appear on television (Pebble Mill at One) and we have toured overseas – Sweden, Guernsey, and Finland, as well as becoming a permanent fixture at many of the major UK Folk Festivals.
We are named after the historic brand of matches manufactured in Gloucester for about 100 years by the Moreland family.
We are able to resume our practise sessions on Monday 10th January at 8pm prompt. We meet at Innsworth Infant School Luke Lane, Innsworth GL3 1HJ. New dancers are most welcome – however we do ask that you do a lateral flow test before attending. Wear comfortable clothes, bring some water to drink and come and have some fun! If you need any more information please email us at
A Cheltenham-based mixed Border Morris side, founded in January 2016.
But just what is Border Morris? There's no hankies (that's Cotswold), but rather we dance with big sticks, rag jackets, and lots of gusto! The tradition originally comes from the Welsh Borders, but had mostly died out until it was revived at the end of the 20th century. Now, there are many Border sides around the country, some of whom re-enact traditional dances, some who perform modern dances, and many who do a bit of both. We're very much at the modern end of the spectrum, and like to write our own dances that are fun to dance and awesome to watch!
We're always looking for new members, dancers or musicians (or both). Normally we require members to be over eighteen, but younger dancers may well be possible by arrangement. Previous dancing experience doesn't matter, just willingness to have a go!
Wimberry Clog are traditional Step Clog Dancers based in the Forest of Dean. Formed in1979/80 and still going strong 40+ years on. They came about as a result of the wives and girlfriends of Forest of Dean Morris men wanting to do some form of related traditional dance. Taking the opportunity of clog workshops up and down the country, they began to gather a collection of dances, and be able to pass them on as the group grew. Practice on Thursdays at Pludds Village hall, Pludds, Glos
Virtual Venues
There will be an element of this year's Gloucester Folk Trail will be online too!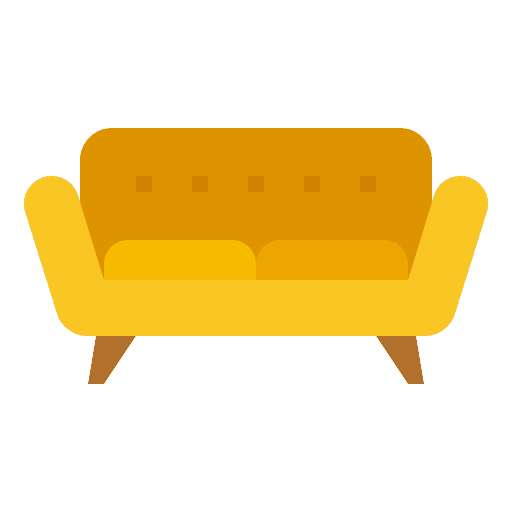 Chloë of the Midnight Storytellers
Saturday 19th February online via zoom
12:00 Family Storytelling: A World Tour of Tales with Chloe of the Midnight Storytellers
From a crime fighting town band to how not to wake up a leopard, the folktales and legends retold by Chloë captivate young audiences. Reflecting the port of Gloucester and its worldwide connections that despite everything have enriched our culture. Best for age 7+. 45 minutes.
19:00 Story Cabaret: Once Upon a Future
Romantic, funny and thought provoking. Chloë of the Midnight Storytellers is a stand-up story cabaret entertainer with a sparkling line in unscripted verbal jazz. Her unconventional set includes a medieval UFO and startling secrets of the Apollo 11 moon landing, plus modern folklore of Cotswold garden envy and magic that tries to save a marriage. This show is part of the Midnight Storytellers #LegacyProject. Age guide: 14+ only. 55 minutes.
PLEASE DONATE TO CHLOE'S CHARITY OF CHOICE: Cheltenham and Gloucester Hospitals Charity – CT Gamma Scanner Appeal
About | Gloucester Folk Trail
The Gloucester Folk Trail first arrived in the city in 2018.
Folk musicians, artists and poets from around the county congregate in venues around the city, paying homage to traditional forms of Folk music, performance, entertainment, and arts & crafts.
More information to come.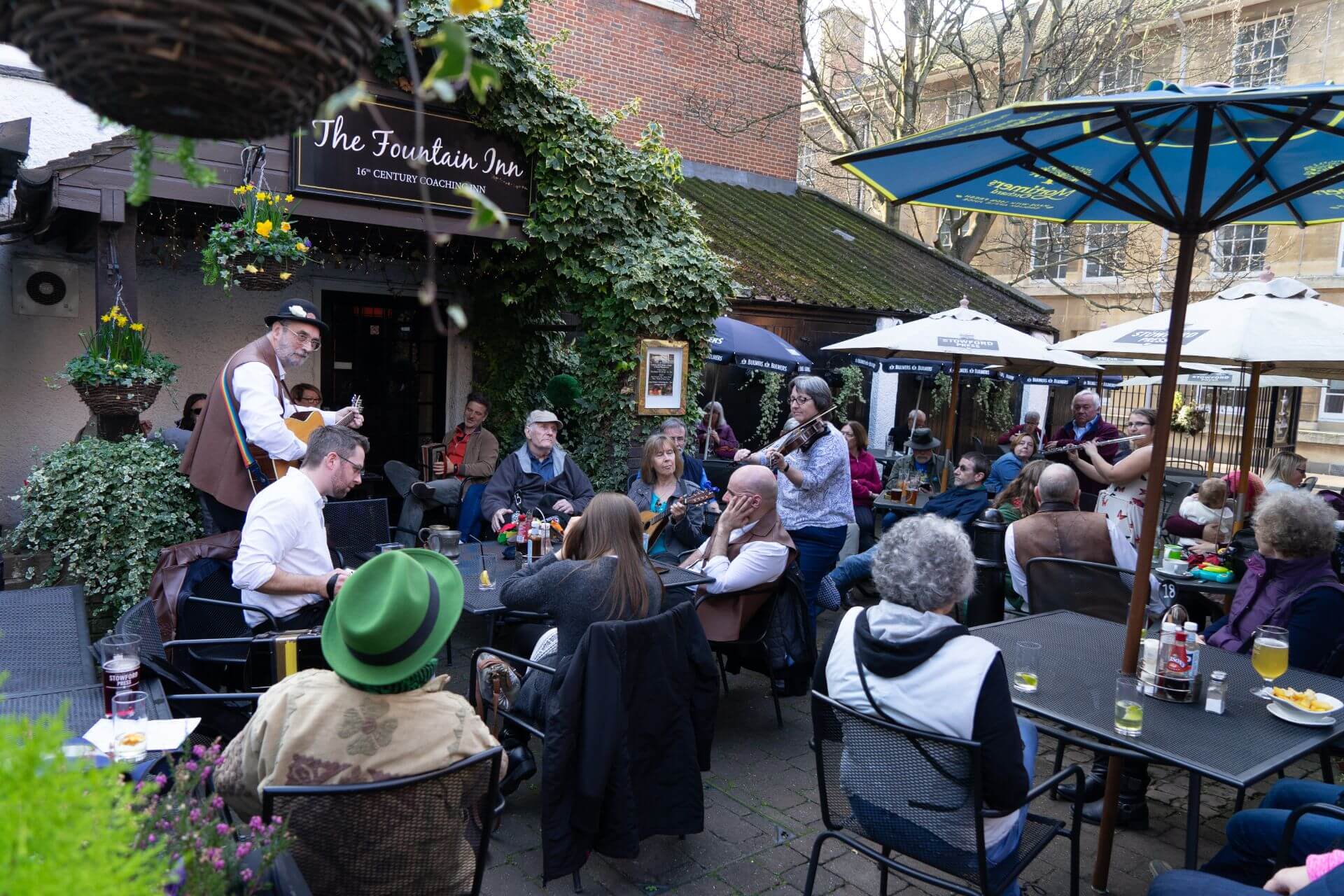 Danny Hammond
Festival Programmer and artist
Bill Taylor
Glos Folk rep, Morris herder and artist
A lifelong Folkie, Singer, Musician, Dancer, Organiser, member of ReBil singing duo with Rebecca Kay, That Shallot Ceilidh Band and Lassington Oak Morris. Can usually be found with a pint of Ale and a Guitar in a music session or singaround somewhere local or at a festival. ReBil are available for select gatherings when we are freed from lockdown. Find us on Facebook and checkout the concert recordings from our bubble.
I am involved in the Gloucester Folk Trail helping with Artists, Workshops, Sessions, Folk Club and Morris Dancing, as well as performing. I love the folk trail for the opportunities it offers for local Folkies to perform in small venues across the city and for the music and dancing in the streets. I feel it is a showcase for our traditional music in the City.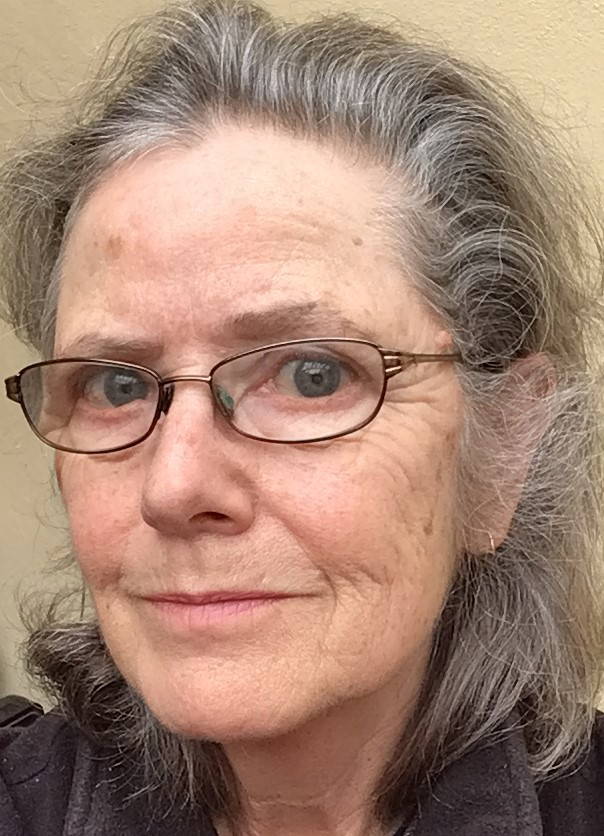 Pat Roberts
Community Engagement and artist
Pat Roberts has been hanging around the Gloucester roots music scene for far too long. She used to work at the Guildhall, where she co-created the Cajun Festival and Musiclab open mic. As well as singing backing vocals for blues legends The Suspects she has played accordion in didgeridoo-led ceilidh band Wasp Factor Five, Stroud Street band and pop covers trio Way Out West. 'I love the magic that happens when people get together to play music, dance, tell stories. This year there's such a hunger to make connections – even dodgy broadband ones – and dream about the time we'll be able to do it for real. What an explosion there will be in this city when the last jab kicks in.'
Gareth Jayne
Tech Wizard and Gloucester Civic Trust rep
Gloucester born and Gloucester bred, Gareth comes from a long line of Glawster families. A trustee of Gloucester Civic Trust and part of the team responsible for bringing the Folk museum back to life. In his spare time he runs a software company, looks after all things IT for the Civic Trust, dances salsa and spends as much time as possible on his boat. He will be streaming the Folk Trail from his budget TV studio in his bedroom.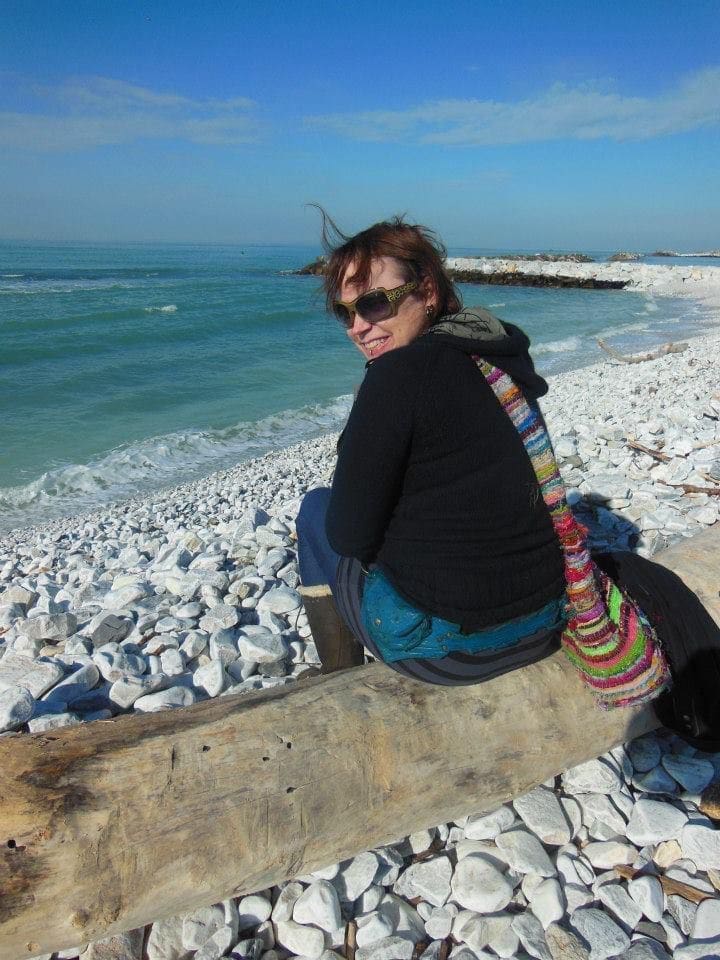 Jo-jo Roche
Project Manager
Magic weaver. Alpaca lover. Gloucester believer.

Guildhall Events Coming Soon…. Book Your Tickets

HQ Location
2 Friars Court,
College Street,
Gloucester
GL1 2NE