About | Gloucester Folk Trail
The Gloucester Folk Trail first arrived in the city in 2019.
Folk musicians, artists and poets from around the county congregate in venues around the city, paying homage to traditional forms of Folk music, performance, entertainment, and arts & crafts.
Due to the pandemic, we are planning to reinvent this wheel with this years Folk Trail and hprovide a virtual festival to attendees at home.
More information to come.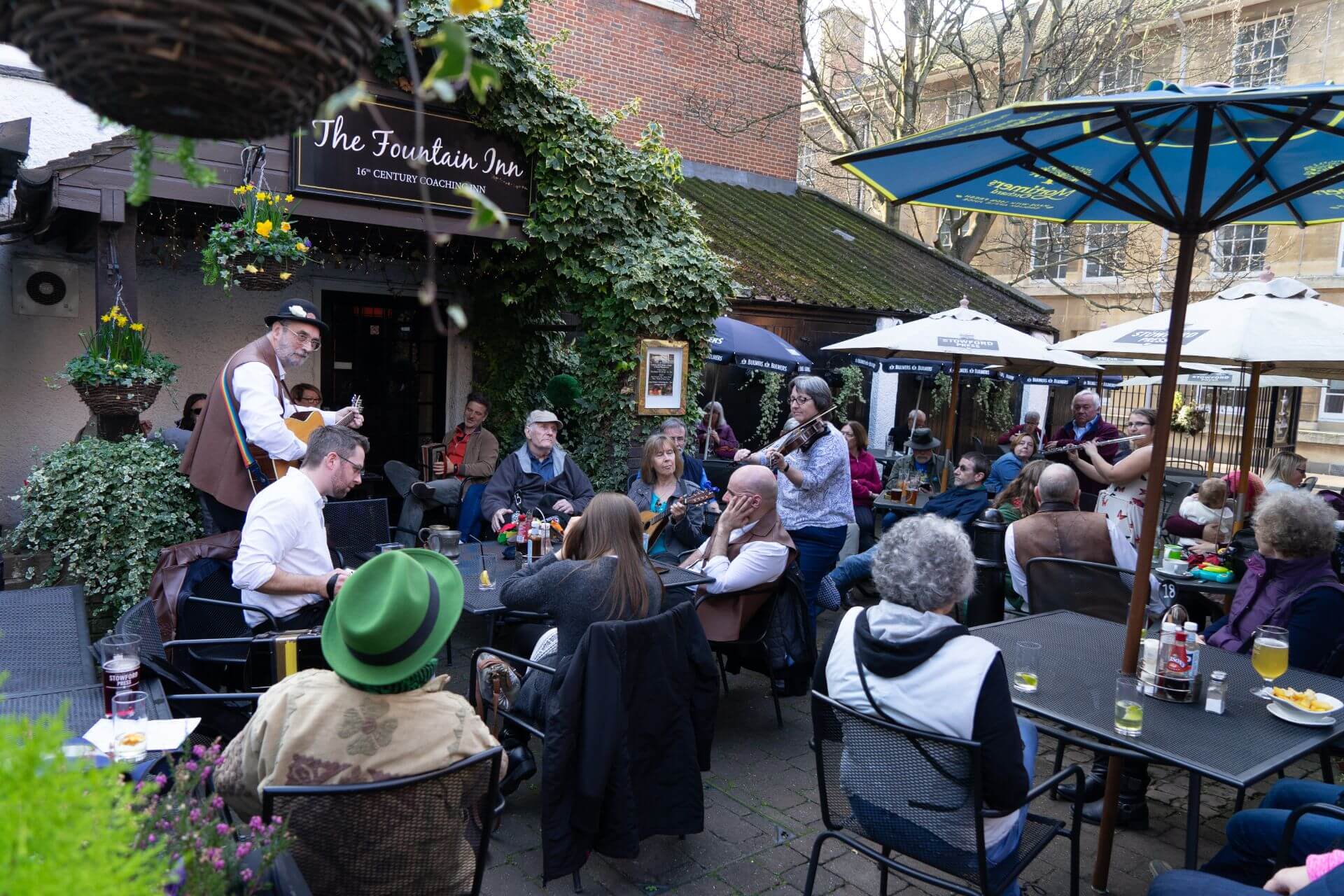 More details to be announced.

HQ Location
2 Friars Court,
College Street,
Gloucester
GL1 2NE