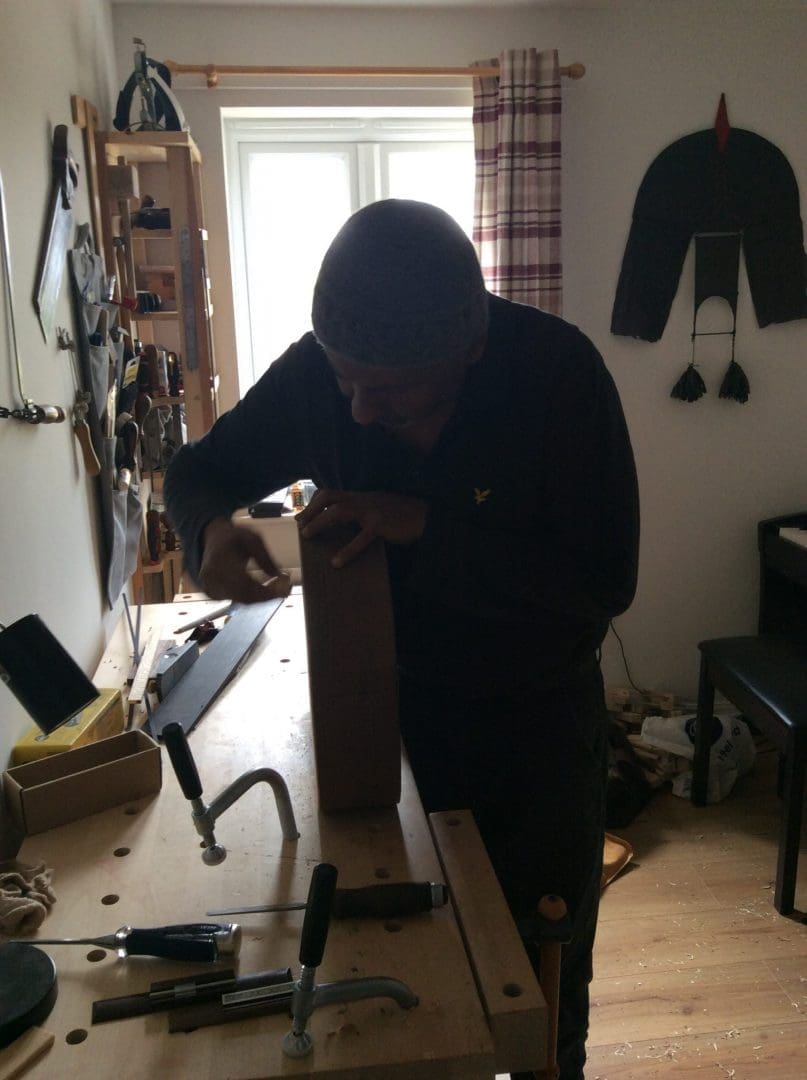 My Journey of learning the art of making the guitar.
Making objects was natural to me form childhood. I was trained in precision engineering in the Netherlands and worked as technical craftsman for Techtec Engineering BV.  Although soon after my study I wanted to make guitars, I had no musical knowledge and no one in our family was in music. Although I wanted to learn the guitar at the age of 15, my parents did not allow me to study music as this will distract me from studying other subjects.  Then, after many years, my neighbour in the Netherlands told me that I can sing hundreds of songs with only 3 chords. So, I started the journey with music and that let me into jazz/blues.
I bought and sold several guitars over the years. I wasn't particularly  satisfied – that is the case for most of us I believe. Then, I wanted to make a best sounding guitar for myself.  I found a luthier in London and asked him to teach me the art of making the guitar. He said, he can teach me how to make a guitar but the tone should come from my heart.    
Then, I realised making a guitar is one thing, but the ability to make a good sounding guitar is another.  One should be able to feel the wood, talk to it and to be able to hear the unknown.  
Soon I found London Metropolitan University was offering a course for guitar making.  So, I joined there.  There were several teachers, they all were luthiers and they all were making several types of guitars. They were beautiful and the tonal quality was their inner voices. . The teachers and the students in the class were very humble. It looked as if they all were looking for that unknown. 
One of the teachers, Mathias Herbst took classes for most of the semesters. He was very patient and paid individual attention to every student's work.I felt very comfortable in that environment. to learn with curiosity and enthusiasm. 
When I strung my first guitar I was so excited and the tone was different to that of many guitars I bought and sold over the years.  I could feel the tone more than hearing it. It was warm, deep and round. I was so happy – the teacher and the students too. 
Making instrument is a unique experience. At first, the process may look like logical, mathematical and time-consuming  exercise.  Soon it will be replaced with an act of meditative discipline  for unknown reason. A  curiosity will pup up to understand the mysterious nature of the tonal quality of each instrument.  Finally, this will become the driving force to create the next one. 
After making several instruments one will get settled with their own voice and style like the musicians do.  
With love and kindness 
Arul Vettivelu