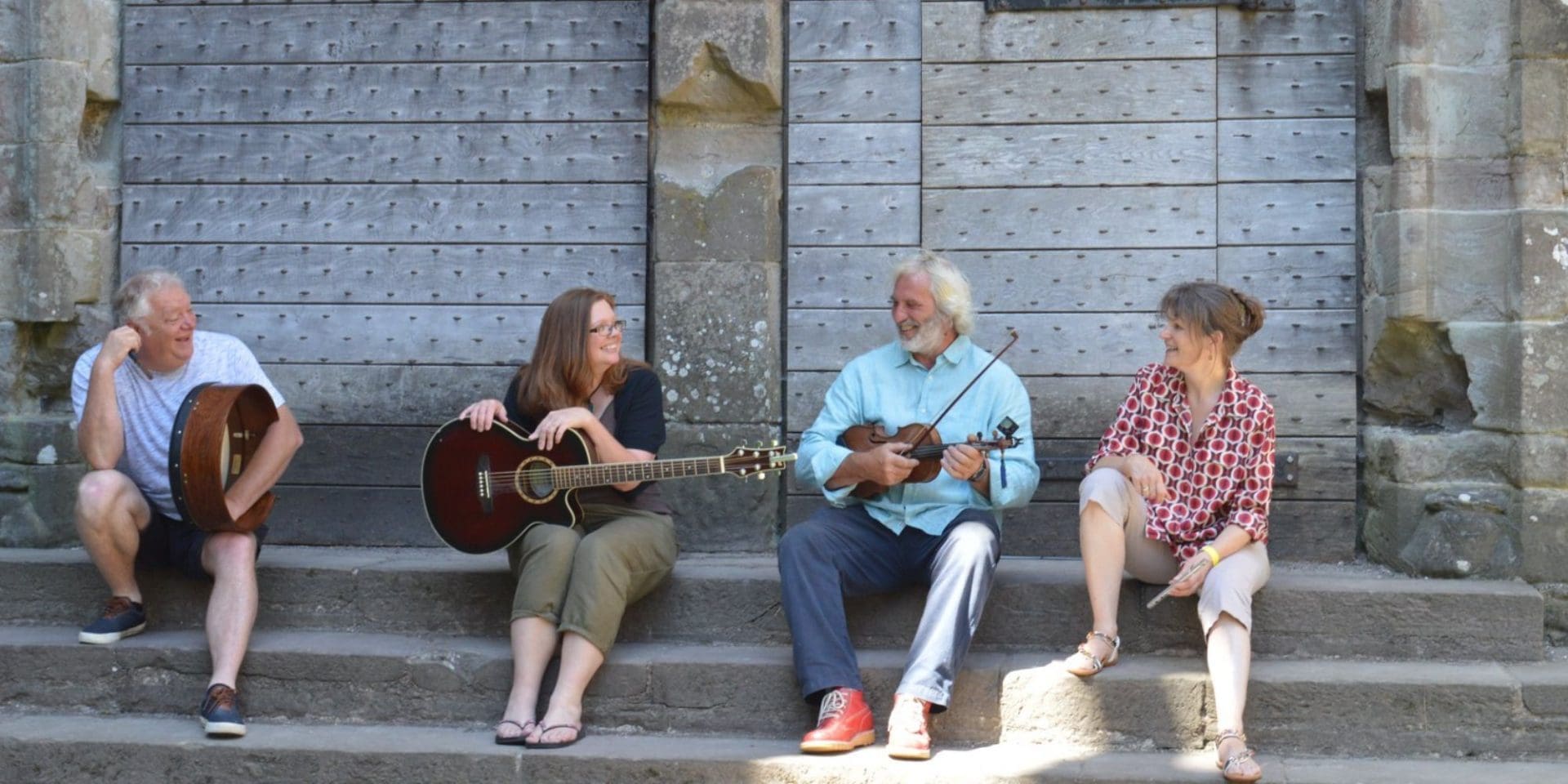 Based in the North Cotswolds but influenced by Celtic music from around the UK and beyond, Brimstone's style is a wonderful combination of different genres, trad and contemporary. This creates a beautiful sound which simply makes you feel great.
In 2021 Brimstone were invited back to Bromyard Folk Festival and played live online for Oxford Folk Weekend.
During 2019, the band have played at Bromyard Folk Festival,,Gloucester Folk Trail, Malvern RHS Show and played many private events—ceilidhs and background music. Brimstone has had a regular monthly gig at the Noel Arms Hotel, Chipping Campden.   In 2018, Brimstone was invited back to the Malvern Spring and Autumn Shows, played at Oxford Folk Weekend, the Seabrights Arms Worcester, Worcester Museum and Art Gallery, Radnor Fringe Festival and Tintern Fete.
In 2017, the band played at Asparafest, Stratford upon Avon River Festival, Malvern Spring Show, The ArtYard Cafe, Enstone, and St Aldates Tavern in Oxford.
In 2016, Brimstone formed as a band and were on stage at the Cotswold Living Landscape Festival and headlined at HanFest in Hanwell, Oxfordshire.
There is a special energy that emerges from Brimstone which is based on years of playing together, friendship, fun, and a desire to entertain.