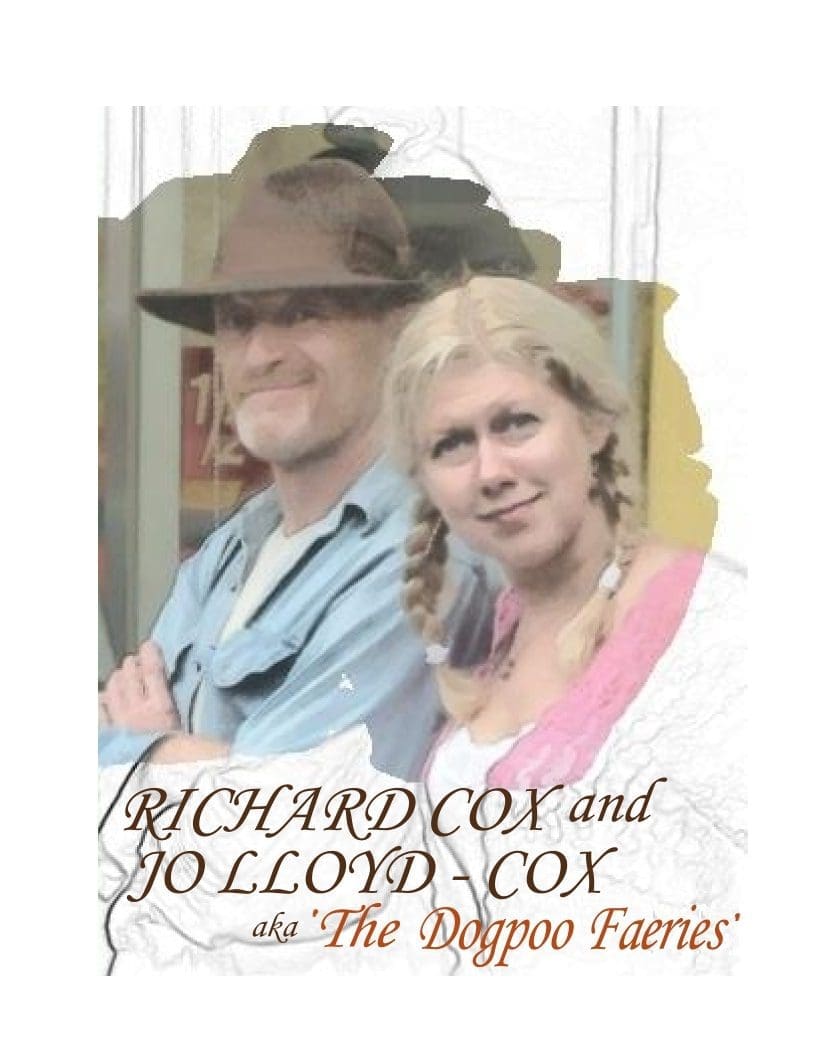 Not a punk band from the seventies.
The Dogpoo Faeries are Richard Cox and Jo Lloyd-Cox.
We sing a mix of our own reworked versions of familiar songs, traditional and contemporary, with a few favourites by others.
We try to be a little edgey. You know what they say
If you aren't on the edge, you are probably taking up too much space.
Some things previous hosts have been kind enough to write:
"Songs to make you cry and make you laugh.
Richard and Jo are one of the most entertaining acts around today."
"Richard and Jo's reputation for entertaining audiences is well known.
We all appreciate Richard's musical versatility and his infectious humour, and with Jo's beautiful voice one knows the Dogpoo Faeries will not disappoint…"