AREA MARKETING & PROMOTION
AS BUSINESS OWNERS & MANAGERS, WE WANT LOCALS AND VISITORS TO HAVE A PERCEPTION OF GLOUCESTER AS A CITY ON THE UP.
MARKETING & PROMOTION
As business owners and managers, we want locals and visitors to have a perception of Gloucester as a city on the up, and a place where they want to do business, shop, visit, study and invest.
Gloucester BID board plan to build a platform to promote activities across the whole city centre, using traditional, outdoor, digital, print, broadcast and social media, this will include promoting events, the leisure and evening economy and assisting in raising the profile of large projects that benefit the wider business community, locally and nationally.
PROMOTIONAL MATERIALS
The BID will adopt an integrated marketing strategy, developing copy and material in newspaper advertising, billboards, radio, leaflets, annual reports, newsletters and through our website as appropriate.  The BID will look to promote a wide range of sectors, including professional services, restaurants and bars and independent retailers.
SOCIAL MEDIA & ONLINE
A website and social media accounts are established for Gloucester BID and are successful at attracting visitors.  It is intended to continue to develop these, and utilise other social media accounts focused on the city to help promote the BID area.
UPDATES
SEE OUR LATEST NEWS FEED DIRECTLY ON EACH FEATURED PAGE OR GO TO OUR NEWS PAGE TO FIND OUT MORE INFORMATION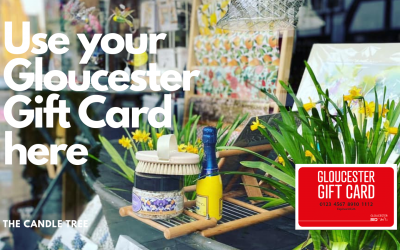 Supporting Gloucester's businesses has never been more important after months of coronavirus restrictions, and a new campaign means there's also never been a better reason. Spend It is a nationwide initiative which encourages people to use Town and City Gift Cards to...
From beautiful grassy spots to hidden medieval churchyards, Gloucester has some perfect places to enjoy an urban picnic – with Gloucester BID and Visit Gloucester teaming up to share the city's best picnic spots. With the sun in the sky and the easing of some lockdown...
You can filter it to find indies or nationals or both! See who's trending today.