GLOUCESTER BUSINESSES SAID YES TO GLOUCESTERBID.
WE SAID YES TO ACTION IN THE FOLLOWING 8 KEY AREAS;
A 'Business Improvement District'. Gloucester's is made up of 576 businesses who voted in July 2017 to invest approximately £2.5 million back into the city.
In Gloucester, the defined BID Area encompasses the City centre, the Docks area and including Gloucester Quays. Click here to view a graphical map.
The BID Board is made up of a range of local business owners and professionals, volunteering their time to help the city they're passionate about.
WHAT ARE YOU LOOKING FOR IN
GLOUCESTER?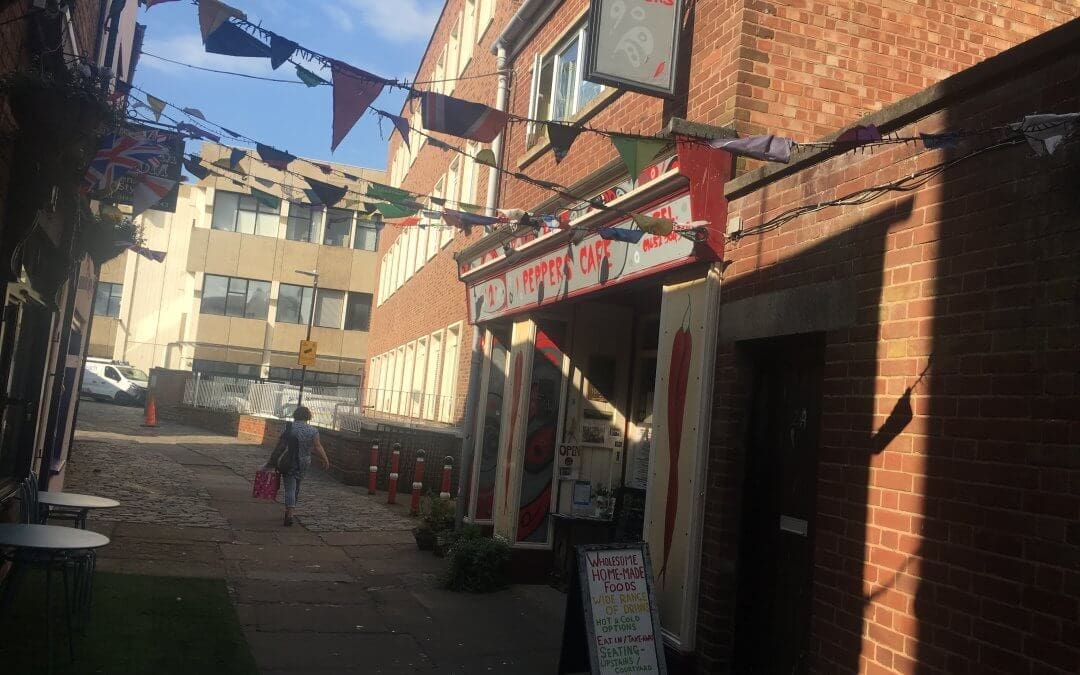 Homemade baked beans, chutney, marmalade and more... We met with Ann and Toby, proud owners of Gloucester's hidden gem, Peppers Cafe, tucked away on Bull Lane, near Westgate Street. A Friday like never before, visit Peppers where they host live entertainment from a...
read more
Two weeks to go until Wordfest 2018: Gloucester Cathedral's three-day celebration of the written, spoken and sung word A celebration of all things 'word' … We are now on countdown to Wordfest 2018: an amazing weekend of talks, poetry, music, comedy, storytelling,...
read more
Fresh from their successful exploits at the Isle of Man TT Races, the Gloucester-based SmithsRacing BMW Team were back in Bennetts British Superbike Championship action this weekend with round four of the series taking place at Snetterton in Norfolk where both Peter...
read more
Construction has now finished on the ground-breaking £6m project, Project Pilgrim Phase One. Supported by National Lottery players, the project's extensive building works began 18 months ago and included: conserving the medieval Lady Chapel; transforming the old car...
read more
FEATURED BUSINESS OF THE WEEK