ASSISTANCE IN DEALING WITH THE COUNCIL, POLICE AND OTHER PUBLIC BODIES AND A VOICE FOR BUSINESS
THE BID WILL REPRESENT THE NEEDS OF BUSINESS WITH THE COUNCIL, POLICE AND OTHER PUBLIC BODIES
The BID will represent the needs of businesses with the council, police and other public bodies.
Specifically around the need for continued, sufficient, accessible car parking, dealing with rough sleepers, beggars, anti-social behaviour and ensuring levels of cleanliness are maintained. The BID initial research highlighted these issues are important to the businesses in the town centre and the BID will continue to work in partnership and lobby to ensure these issues and their effects on the local economy are addressed.
UPDATES
SEE OUR LATEST NEWS FEED DIRECTLY ON EACH FEATURED PAGE OR GO TO OUR NEWS PAGE TO FIND OUT MORE INFORMATION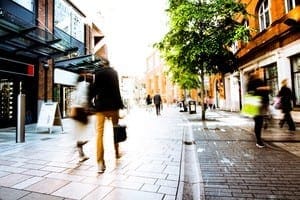 Measures to support a safe and successful reopening of our treasured high streets and seaside resorts ahead of a great summer were announced today by Communities Secretary Robert Jenrick. • £56 million Welcome Back Fund to help boost the look and feel of high streets...