PHYSICAL & ENVIRONMENTAL IMPROVEMENTS TO THE BID AREA
FROM HANGING BASKETS TO EFFECTIVE SIGNAGE LINKING PARTS OF THE CITY AND IMPROVEMENTS TO THE PUBLIC REAL IN AREAS OF THE CITY INCLUDING LOWER EASTGATE STREET.
IMPROVEMENTS TO BID AREA
From hanging baskets to effective signage linking parts of the city and improvements to the public realm in areas of the city including lower Eastgate Street, Gloucester BID will spend money on making the BID area more attractive. 
Any improvements made will be in addition to those already supported by the city council and will not be a replacement for current services but will be in addition to those already provided.
IMPROVED DIRECTIONS
Improved direction signage from motorways and approach roads to the BID area
IMPROVED SIGNAGE
Lobby for improved signage linking the whole city
ADVISE BUSINESSES
Support and advise businesses on creating kerbside attractive and frontages appropriate to location.
GLOUCESTER CITY COUNCIL
Work with Gloucestershire County Council and Gloucester City Council to make improvements to lower Eastgate Street to bring it into line with areas such as Kimbrose Triangle.
MARKETING GLOUCESTER
Work with Marketing Gloucester to support digital wayfinding in the city
UPDATES
SEE OUR LATEST NEWS FEED DIRECTLY ON EACH FEATURED PAGE OR GO TO OUR NEWS PAGE TO FIND OUT MORE INFORMATION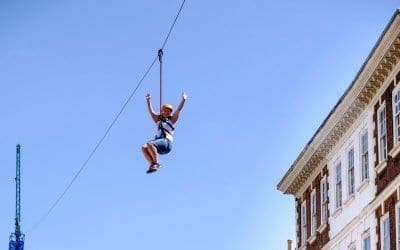 The BID area is a more colourful place because of the bunting, flags (royal and pirate), not to mention the investment in plants and trees and the maintenance and watering of those. The hanging baskets, troughs and planters are filled thanks to the BID and we're...