SAFETY & SECURITY
WE ALL WANT A CITY THAT IS NOT ONLY SAFER BUT FEELS SAFER FOR ALL THOSE WHO WORK, STUDY, VISIT AND SHOP THERE.
A SAFE & SECURE CITY
We all want a city that not only is safer but feels safer for all who work, study, visit and shop there. In December 2016, Gloucester BID task group cooperated with Gloucester City Safe in a pilot scheme to introduce City Wardens.
The pilot met with universal approbation. It is proposed that Gloucester BID will provide funding to support highly visible City Protection officers. Subject to match funding up to four City Protection Officers will operate in two teams of two, seven days a week and will patrol the whole BId area. They will be linked through radio and cell phones. BID members and BID voluntary members will be able to call for their assistance to incidents.
NUMBER OF BUSINESSES CURRENTLY INVOLVED
REDUCTION IN BUSINESS CRIME
NUMBER OF PEOPLE GIVEN YELLOW CARD WARNINGS
CITY SAFE
Work with City Safe, Gloucester City Council, the Police and the Police and Crime Commissioner to fund and deliver City Protection Officers.
IMPROVE SAFETY
Support efforts to implement legislation to improve safety and security in the BID area.
SUPPORT CITY
Look to extend the impact and support of City Safe.
EXCLUSION SCHEME
Support enforcement of the collective exclusion scheme.
CITY SAFE SCHEME
Gloucester City Safe is a not for profit Business Crime Reduction Partnership and was set up with initial funding from the Police and Crime Commissioner.
The idea of the scheme is for local businesses involved in the day and night time economies in Gloucester to work together to reduce crime, disorder and anti-social behaviour which affects those businesses, their staff and customers.
The scheme started on 1st May 2014 and the membership has grown significantly as word has spread about the benefits of being part of City Safe.  Gloucester BID will be looking to support and extend the benefits of the City Safe scheme.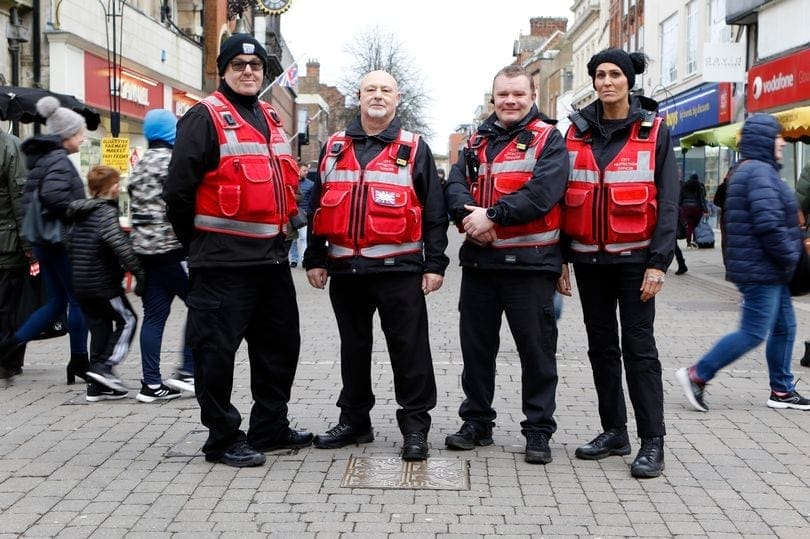 9737 Shops Visited after being called
4185 Welfare checks taken place
3447 cases of Street Dinking reported and dealt with
318 reports of Rubbish to the City Council
1025 reports of ASB attended to
1484 reports of Suspicious Behavoir attended to
593 reports of Shoplifting attended and dealt with
231 exclusion Cards Issued
UPDATES
SEE OUR LATEST NEWS FEED DIRECTLY ON EACH FEATURED PAGE OR GO TO OUR NEWS PAGE TO FIND OUT MORE INFORMATION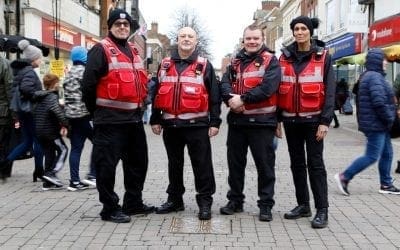 The graph shows the data for April 2021, supplied by Gloucester City Safe87 Police CCTV Incidents attended for April 2021. Highlights for the Month 1st- The Barton team Broke up a fight between two males, the argument was over a parking space, but it was illegal to...