Raise The Bar have created a manifesto of asks called #BounceBackBetter.
Gloucester BID is backing this and we're calling on Government to:
to provide a one-off 'Bounce Back' grant of up to £15,000 for retail, hospitality and leisure businesses in Tier 2 and Tier 3 across England and Wales with a rateable value of up to and including £150,000. This would give 137,000 businesses vital funds delivered in a manner Local Authorities are equipped to distribute at a total maximum cost of £2.05bn
to remove the burden of National Insurance from employers whose staff are on furlough, saving the average business £2,000 per month until the end of March 2021.
to extend the 100% business rates holiday into 2021/2022 for businesses in the retail, hospitality and leisure sectors. Every pound saved is a pound to help businesses stay trading and retain staff.
to extend the VAT reduction to 5% for Hospitality from 1 April 2021 up to and including 31st March 2022.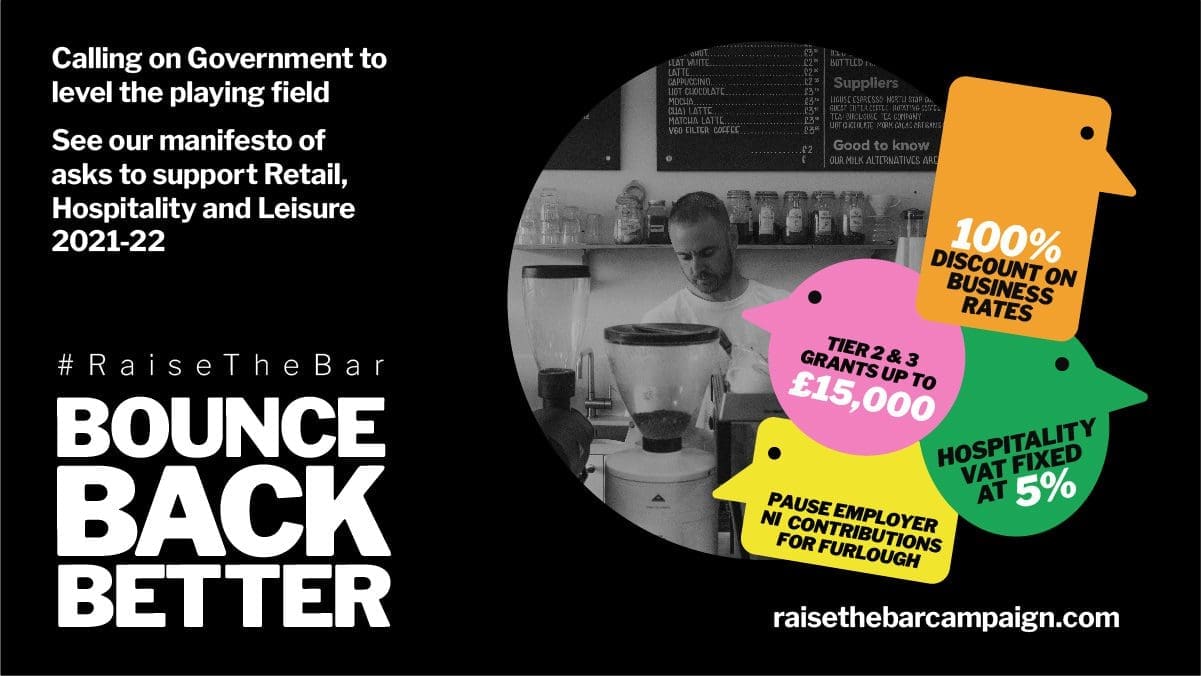 Be part of the #BounceBackBetter campaign
We need you to back the campaign too, and to use your channels to ACT, SPREAD THE WORD, and BUILD SUPPORT.