Business in Focus with Richard Ashton-Phillips of Soundhouse Gloucester 
St Aldate Street has a fantastic selection of independent businesses, stretching from coffee shops and salons to petite restaurants and a haberdashery. In July 2018, Soundhouse joined the street, making a booming comeback with new owners, a new location, lease of life and a stronger offering.
We met up for a coffee with owner Richard to find out more about his story, the business and his new direction for one of Gloucester oldest musical instrument shops.
Born and bred in Gloucester, Richards musical journey began behind the drums. Practising from a young age, his skills lead him onto the Royal Welsh College of Music and Drama where he studied a degree in Jazz. Post-uni he was amongst exciting musical-based opportunities, working as a touring musician, session work with artists and drum tutoring.
In 2010 he set up his own music education business in Oxfordshire, WorldBeatsMusic Ltd. 10 years later and the business has made quite a footprint in Oxfordshire, winning many awards, plaudits as well as expanding and diversifying its offering through that time.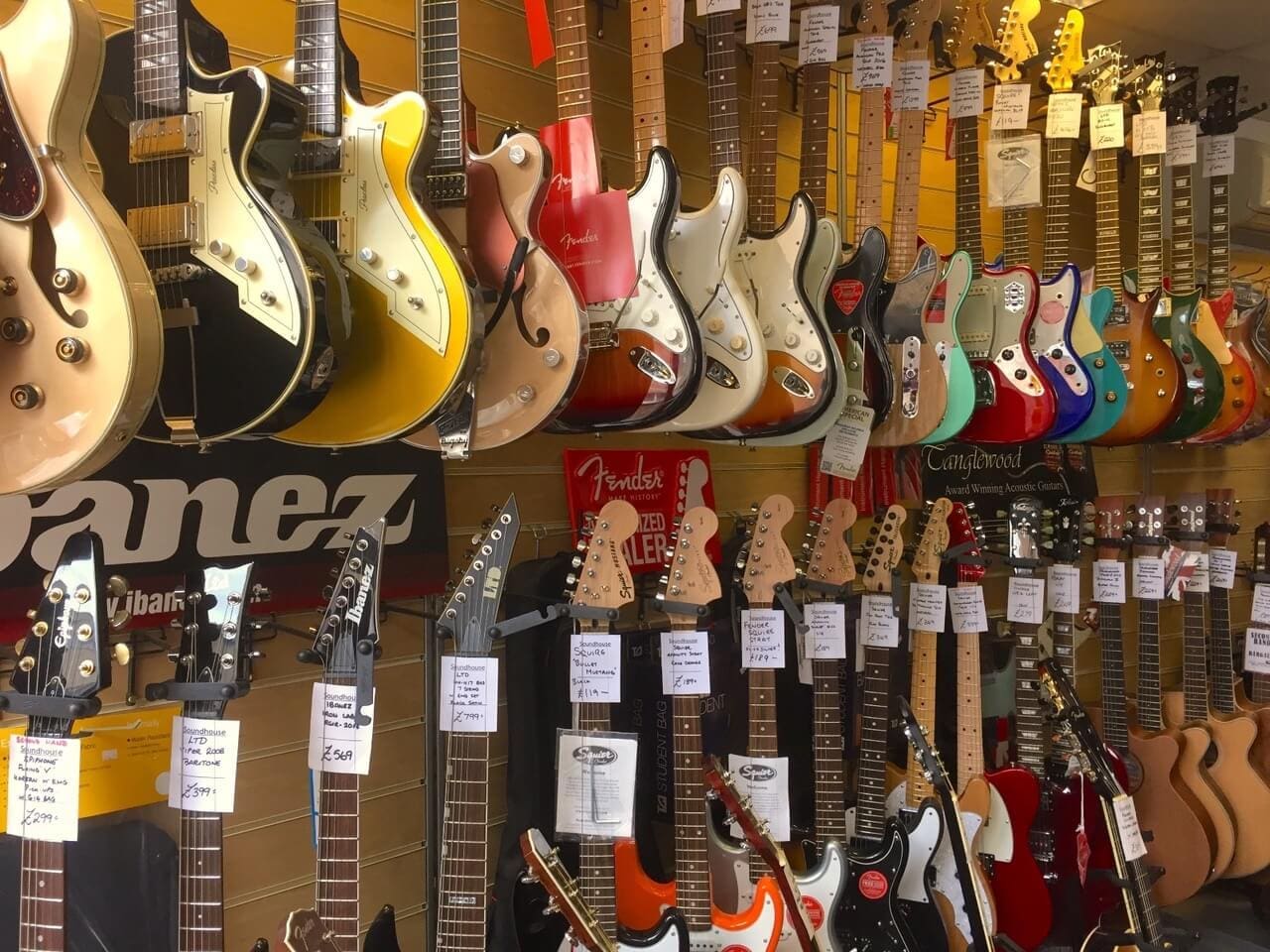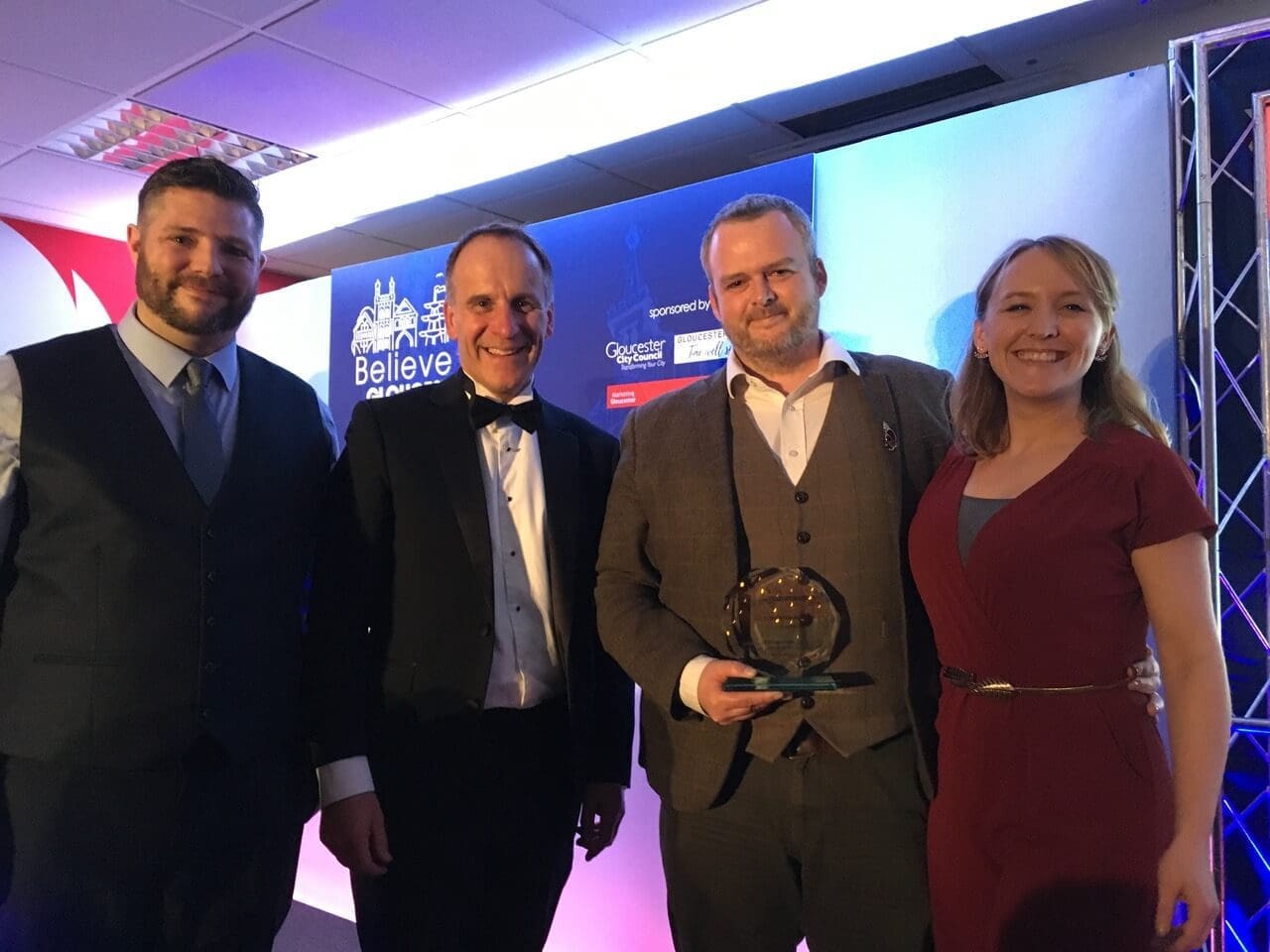 So, what led Richard and his wife Laura to Soundhouse? You may well ask. Luckily we did. Let's take a quick detour back 45 years…
Originally established in 1974, Soundhouse found its place on Westgate Street selling a range of instruments. Over the last year the business had been put up for sale as the previous owners had decided to retire – that's when Richard and Laura returned to their 'homeland' and took on unleashing Soundhouse with a new lease of life, whilst maintaining the great reputation it gained in the previous 35 years.
After finding the new premises on St Aldate Street, they spent some time refurbishing the shop inside out and getting it stocked up with a wide range of instruments. July 2018 arrived and SoundHouse was ready to open its doors offering a range of instruments, expert advice, a teacher finder service, repairs and even an e-commerce shop to compete online.
Richard & Laura take great pride in their customer service, and this comes as no surprise when they were awarded Gloucester's 'Best Retailer of the Year 2018' at the Believe in Gloucester Awards. The Soundhouse team want to offer all customers a chance to discover the wonderful world of music – whether it's picking up a new guitar or sitting behind a drum kit for the first time.
We asked Richard his thoughts on the city, "Since returning to Gloucester the city has changed considerably, there is a real sense of community between the independent retailers. This is what keeps the high street alive and I believe Gloucester is heading in the right direction".
For the future, Richard is hoping to offer music tutoring in-house and in local schools, music events and professional master classes. He also hopes to take on Cheltenham with a second shop.
So, if you're looking to buy a new set of strings for your guitar, need advice on upgrades or simply want to pick up a bass for the first time, pay Richard and Soundhouse a visit – he'll be sure to help you out.