Business in Focus with Michael Hall from The Pelican Inn
Gloucester is home to a plethora of home-grown cafes, cosy restaurants and traditional pubs. From the Quays to Kings Square, there's a wonderful selection of pubs and bars – each with their own unique spark and offering.
Nestled on the edge of the historic St. Oswalds Priory, and a short walk from the Cathedral sits a homely, real-ale haven that sticks to good old English etiquette and proper pints.
The Pelican Inn is an award-winning, traditional Real Ale pub, dating back to 1679. Head honcho and landlord, Mike Hall is the man behind the beers (and the bar). We met up with him to find out more about the business and his role.
Mikes journey began as a young 22-year-old, where his get-up-and-go attitude landed him managing a local pub in Ross. Learning the ropes there, he soon built up a strong skill set and decided to set off on a new journey to Leominster where he ran The Bell between 2005-2012 winning Herefordshire CAMRA pub of the year and SIBA National "Best Local".
In 2012 he had the opportunity to take over The Pelican Inn and give it a new lease of life. He's worked hard to overturn the less than favourable reputation in the City and took it upon himself to give it the love and care it deserved. With his hospitality experience and support from owners at the Wye Valley Brewery and family, he converted the forgotten soul into a real ale hotspot on the Gloucester map.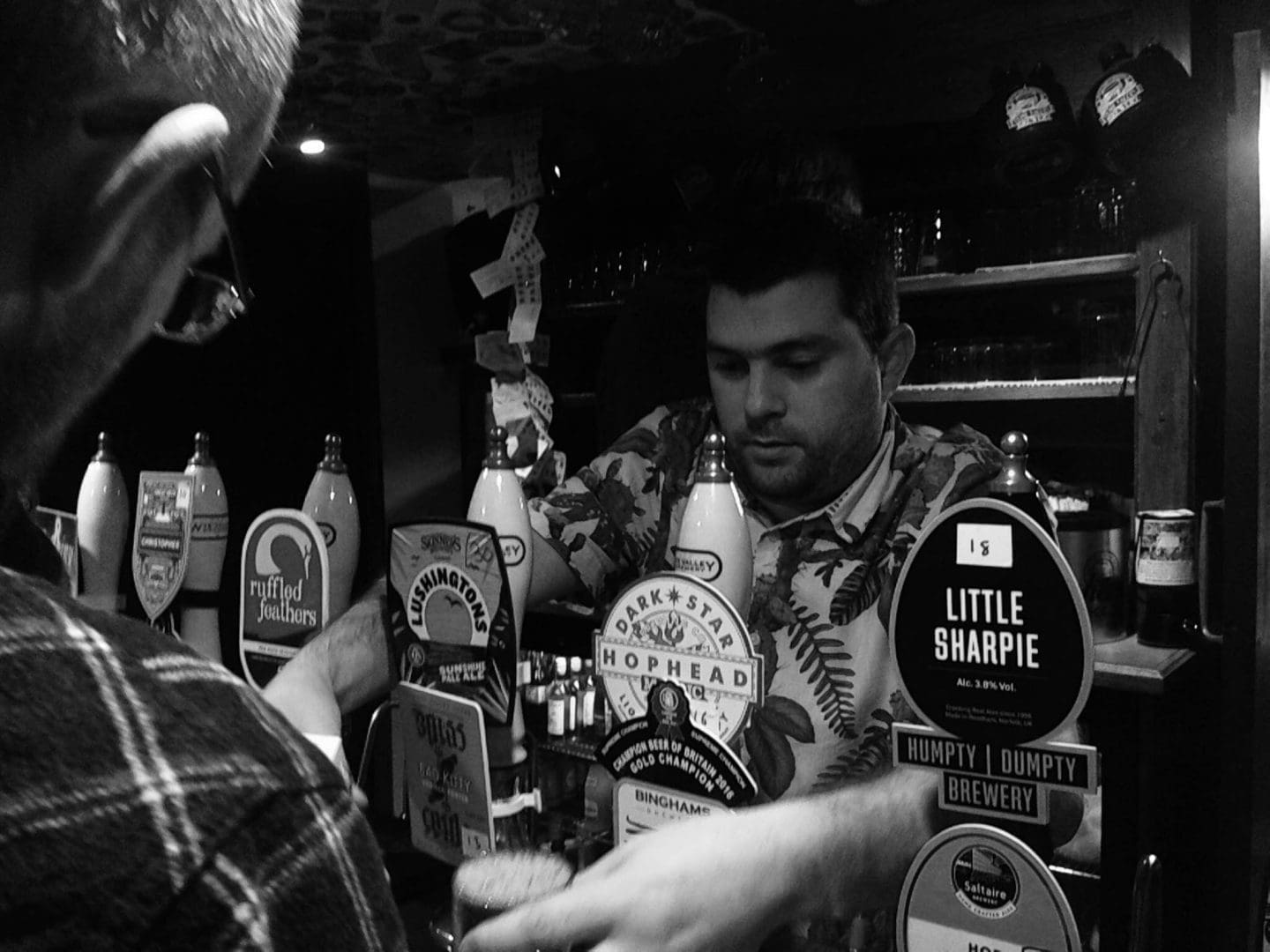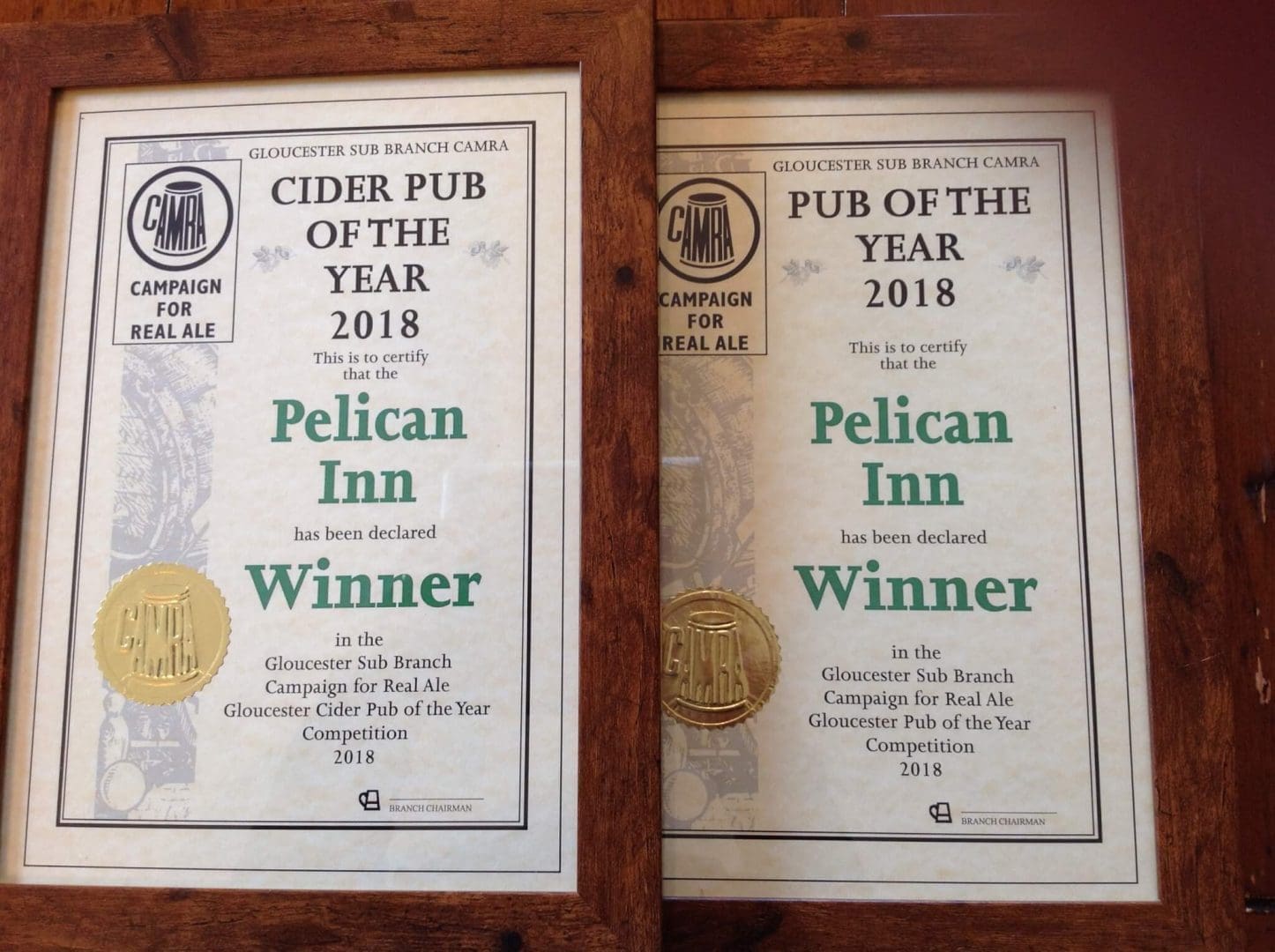 The roasting fire, traditional decor, laid back music and strict 'no swearing' policy creates the warmest and inviting atmosphere to locals and visitors. "We like to have a calm atmosphere here, manners cost nothing! Our doors are open to all, whether you're a regular ale drinker or a tentative supper – yet to be converted".
Mike continued, "Gloucester has grown a lot since I was younger, there's a real sense of honesty across the local community and the whole city is moving in a real positive direction".
The Peli' has since gone on to have great success, winning Gloucester CAMRA pub of the year consistently for the past five years and has also been featured repeatedly in the national Good Beer Guide. But it's not just the about the beer, they've also won Cider Pub of the year from 2015 through to 2018!
So, what's on offer? If you hadn't caught on yet, they know a thing or two about ale… Serving 10 Real ales from Wye Valley's collection including Hopping Mad, HPA & Butty Bach. They have at least 8 'proper' ciders as well as soft drinks and spirits. As well as these taste-tingling pints, Mike also gives local punters the opportunity to create their very own ale.
The Pelican also hosts two incredible Beer Festivals every year, in February and June. This June they will be celebrating their 7th anniversary – don't miss out. They also organise annual trips to the Wye Valley Brewery which are extremely popular. So, for any of you 'Ale Enthusiasts' be sure to contact Mike and bag yourself a seat!