Clean lines, custom designs and traditional practices.
Located on Westgate Street, Black Letter Tattoo Studio are a professional tattoo & piercing shop offering the very best in realism, traditional and Japanese tattooing. 
Previously the sister studio to Cheltenham's renowned NR Studios, tattooist & owner James Cass gave the shop a new lease of life in 2013, rebranding as Black Letter Tattoo Studio. 
The studio has since made quite a footprint in the city and the tattoo industry. 
Home to international award-winning artists, the BLTS crew have been setting the highest of standards in their practices, producing exceptional tattoos in a comfortable, professional and hygienic environment. 
For some, getting a tattoo or piercing is a milestone in their life. It's a day of excitement, nerves and adrenaline. For many years there had been an underlying stigma of tattoo shops, with the preconception that tattooists are crime-riddled, drug-taking hooligans that will brand you with rebellious art… Ridiculous right?
Though, of course, this isn't true, it can still be quite overwhelming stepping foot in a studio for the first time. The team at Black Letter welcome all with open arms and take their time to gain an in-depth understanding of what each client wants – with this approach and their experience, you can guarantee you'll walk out with a smile on your face and a quality piece of permanent body art.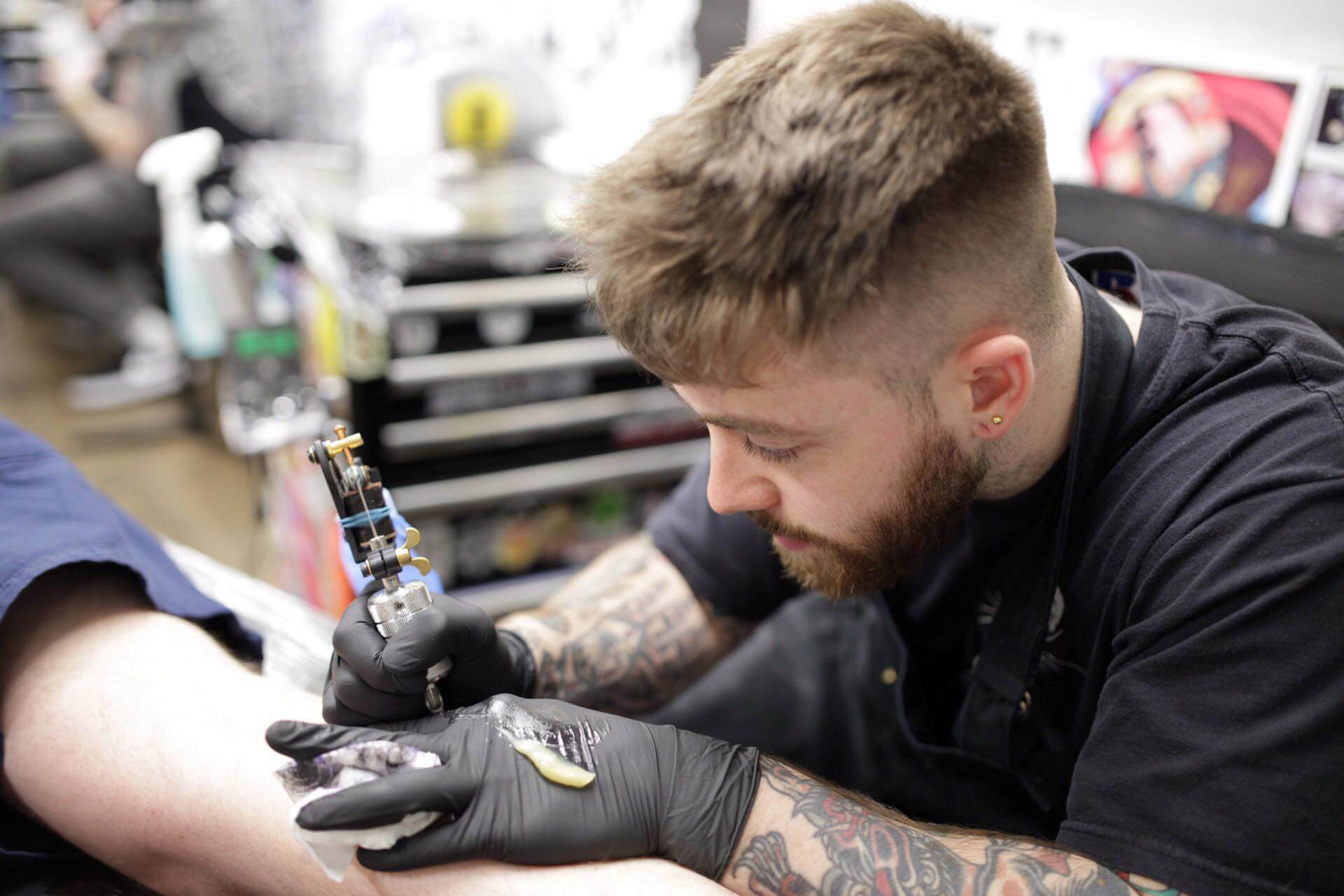 The shop is currently home to 5 resident artists, specialising in a range of styles;
Dean Eberhardt is an all-round ink wizard, from simple blackwork designs to delicate, vibrant Japanese he's got you covered. An illustrator at heart, his work resonates with character and fluid composure.
Shaun Maden is a man of reality. Specialising in black & grey realism, he works delicately on the skin, bringing photo references to life. Using great detail and progressive gradients of shading, you'll be double-taking the final product when he's done. 
Lewis Turner, better known as the Prof, specialises in hard-hitting traditional tattooing. Keeping to the historic fundamentals of this trade, his work stamps bold lines, solid colour and vintage flare – if you like your ships, eagles and cats, he's your man.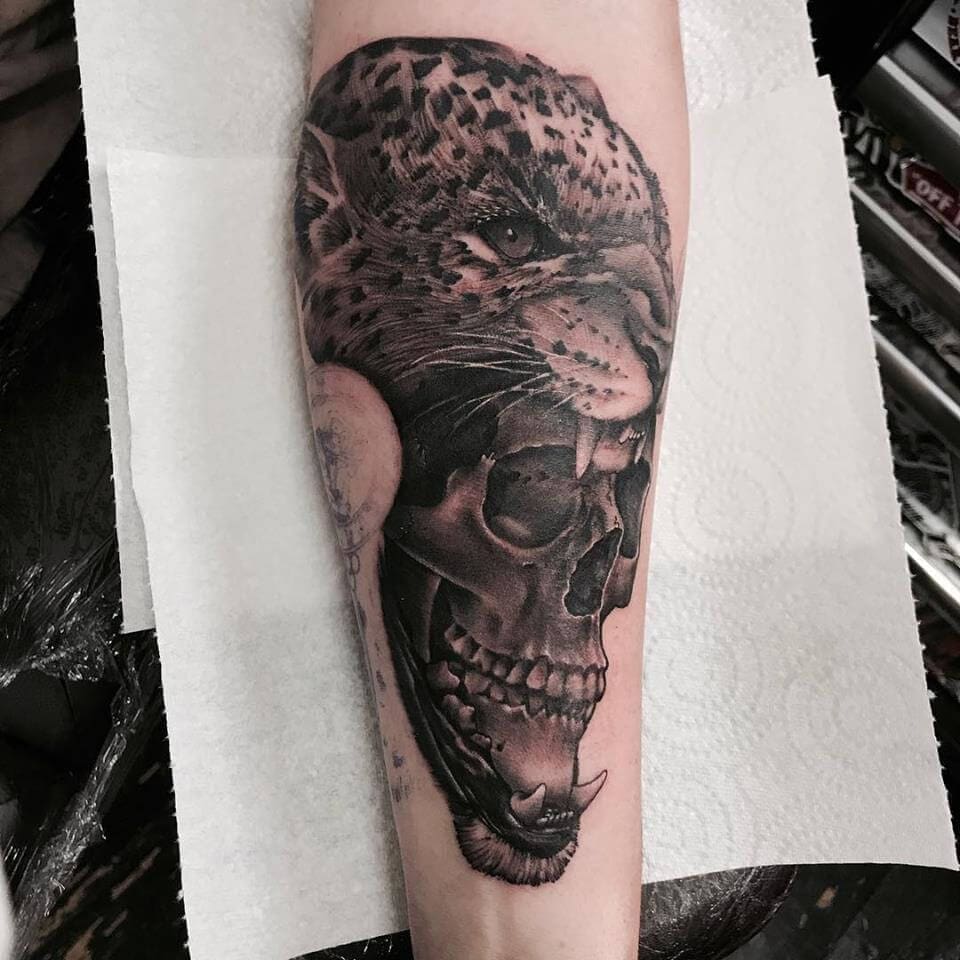 Lacey Drinan has a grand portfolio of colour realism, watercolour and black & grey tattoos. Working with a vibrant colour palette, her work is popping fresh, full of flavour and long-standing.
Jack Collis is the newest to the game at BLTS. Since completing his apprenticeship last year, he's been raising the bar with his psychedelic, fine line Japanese. Keeping with the traditional stylistic features of Japanese, his work is detailed yet mighty. Swirls, character and tiny lines – you'll know a Collis tattoo when you see it.
Black Letter also frequently have guest artists from around the world visiting to offer even more styles of work. You're certainly not short of options when it comes to artist choice.
As well as tattoos, they also have an in-house piercer offering a range of body piercings. Using traditional methods, all piercings are done using a single needle, by hand in a controlled, sterilised room. From simple lobes to micro-dermals, they can create your new look.
Another service they offer is laser tattoo removal. If you're looking to remove your old tattoos completely or your looking to lighten your old tattoos for more cover-up options, they're here to help.
Whether you're looking to get your first tattoo or you're committed collector, you'll feel right at home at Black Letter Tattoo Company. They cater for all styles and really are the bee knees for tattooing. 
But don't take our word for it, check out their work for yourself and book in for a consultation. And if you're ever in Cheltenham, be sure to hit up their new sister shop, Mantra Tattoo.
facebook.com/blacklettertattoo
instagram.com/blacklettertattoo