Business in Focus with Dudley from Fad & Fated
A short stroll down Worcester Street and you'll arrive at a time capsule of historic treasures, hidden gems and handmade furniture. From Dutch one-of-a-kind wardrobes to 1980's traffic lights, this place really has it all, a one-stop-shop of pure nostalgia…
Fad & Fated is a family run, flea market and upcycling centre. They sell a range of authentic products as well as restoring furniture from their workshop. They also provide rent space for traders within their premises, giving them an opportunity to sell and trade their own upcycled items.
It all started 8 years ago when owner Dudley was made redundant from his job in construction. After taking a Sunday morning stroll to grab the paper, he noticed someone dragging a sofa out to the street to sell. Something sparked an interest, and he offered to buy it for £10. And as simple as that, his upcycling adventure was born.
With transferrable skills in construction, he soon became a master of his craft, upcycling all sorts of furniture, décor, lighting and other household items. Having found love and already set up camp in Gloucester, he decided to open his first flea market business on Longsmith Street. After some time, a property on Worcester Street became available – located near to the train station and around heavy traffic, it had great visibility for a business. To top it off, the property has an impressive 7000 square feet, enabling Dudley and his team to have large workshop and almost 3 floors to display their products.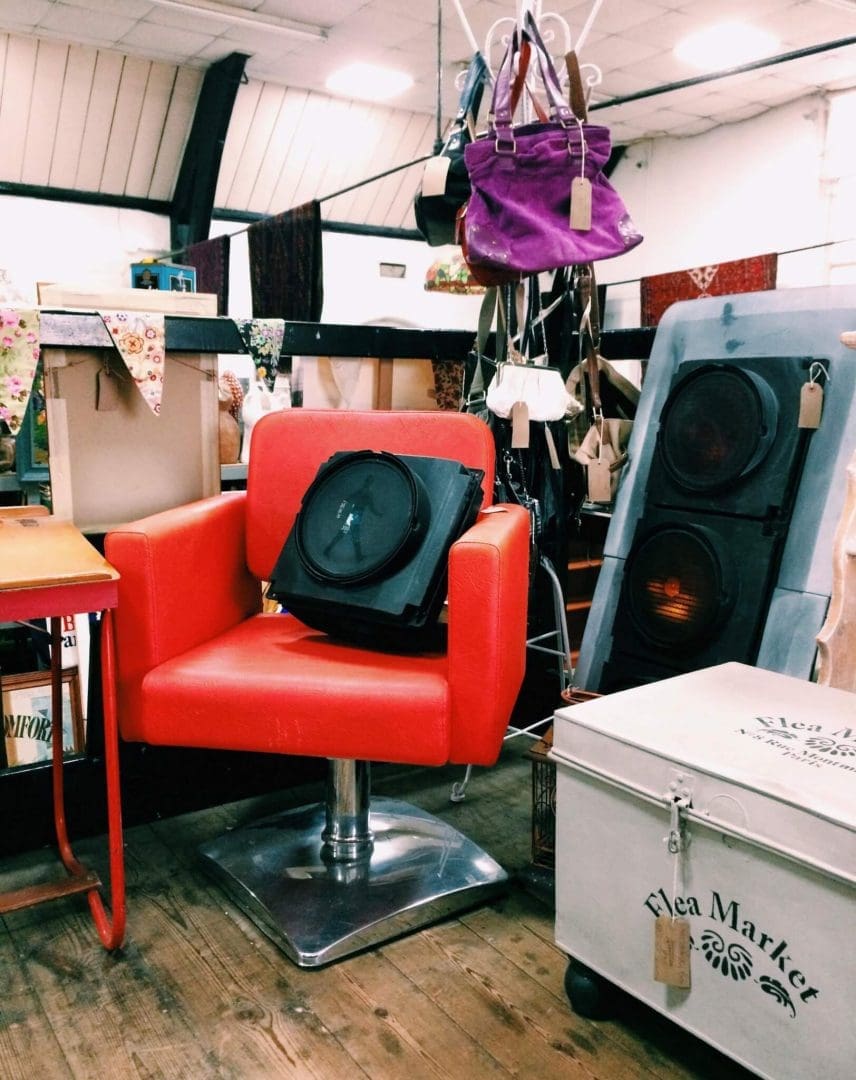 We asked Dudley what he loves about the city of Gloucester, "For me, I LOVE the rugby, it brings such a great atmosphere to the city." As a real ale enthusiast, he loves an after-work pint at The Pelican Pub, and for a bite to eat he enjoys dining with his wife at Bangkok Canteen.
Working in the flea market trade, coming across extreme and unusual products are of the norm for Dudley. With that in mind, we asked what's the most shocking / strangest product(s) Fad & Fated have had in store. Would you believe there was quite a list from this question, but he narrowed it down to a life-size elephant, a skeleton, an x-ray light box, a boar's head and an antique/vintage Rickshaw bike.
For the future of Fad & Fated, their focus is to continue to grow and draw in more and more customers from across the U.K. So, whether you're looking for authentic home decor, vinyl's, or just fancy a browse, there's plenty of weird and wonderful products that will captivate you on arrival.